A sensational spa day for one at Rowhill Grange will leave you feeling refreshed and revitalised
Buy now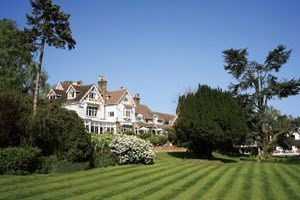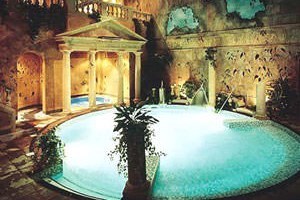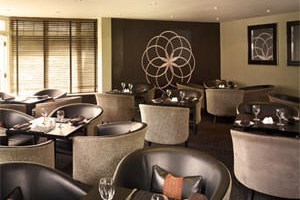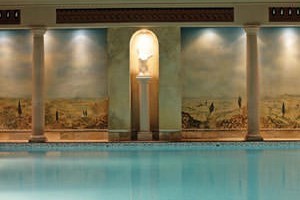 A luxurious hotel spa hidden in the tranquil Kent countryside, the Utopia Spa at Rowhill Grange is the perfect location to escape the stresses of everyday life. This award-winning retreat is surrounded by 15 acres of private gardens, where you can discover elegant interiors and fantastic facilities during your relaxing spa day – including a sauna, steam room and gym. This spa day is a great way to chill out and you'll even be treated to a delicious two course lunch.
This voucher is an easy and flexible way for you to enjoy an unforgettable spa day. Upon arrival you will be shown to the elegant Utopia Spa, which boasts fantastic facilities including a Japanese therapy pool, stainless-steel Jacuzzi, saunas, steam room and gym. Situated in the grounds of the 4-star Rowhill Grange, this tranquil holistic haven has won prestigious awards, including 'Best Hotel Spa of the Year' and 'Elite Spa of the Year' – as well as being named as one of the 'World's Top 50 Spas' by The Mail on Sunday. You will also be treated to a delicious two-course lunch. Rowhill Grange is set in the idyllic Kent countryside – just 30 minutes from London – and features 15 acres of award-winning private grounds which boast manicured gardens and a small lake; making it the perfect place to shake off some stress.
This experience is available at Kent:
Kent (South East) - Dartford
Your voucher is valid for 10 months for one person. This voucher is available Monday - Friday. This experience includes full use of the Utopia Spa facilities throughout the day, as well as a two-course lunch. You may use the spa from 9am - 3pm. Please note some school holidays dates may be excluded. Spa treatments are not included but can be arranged directly with the hotel. All dates are subject to availability.
Spa Day for One with Lunch at Rowhill Grange
9
9
Time with my sister-in-law
We'd waited for this relaxing day for a long time as it was a gift from our in-laws last Christmas, we'd spent a long time sorting out the date as I have 3 children at school and my sister-in-law was in and out of hospital trying for a baby with IVF. We finally booked our day and had an amazing time, chatting,eating,swimming and being thorougly spoilt with treatments that we'd booked. She was successfully 16 weeks pregnant when we had our Rowhill Grange experience and are looking to book the next one.
16 September 2013
Rowhill grange spa day
We had an excellent day at the Rowhill grange spa. We went for a spa day with a 2 course lunch the whole experience was lovely. Would definitely recommend.
30 August 2013
A blissful and charming day
Such the perfect relaxation day! Fabulous price for what you got (we also had a 20% discount code at time of booking). We arrived at 10am and were welcomed with a selection of teas/coffees and flapjacks, whilst perusing our lunchtime menu. Then we spent a blissful couple of hours in the spa before enjoying a scrumptious lunch. And then back to the spa again for more relaxation. You can never get bored there, its just a delight all day long! One thing we learnt though was if you see a towel laying accross the bench in the sauna, this isnt there for us to plonk our bums on for comfort......turned out it belonged to another guest who promptly came back in to fetch it from beneath our soggy swimwear and politely told us she was in fact trying to dry it out! Hehe
15 February 2013
great gift
Had a really great time, spa was amazing water abit tepid though in the roman spa. Lunch was ok not much variety on the set lunch menu. Would go back again as very clean and treatments were good and different from many spas i have previously been to.
08 March 2012