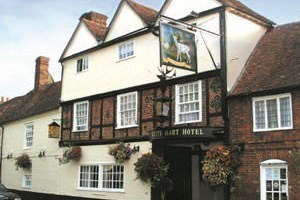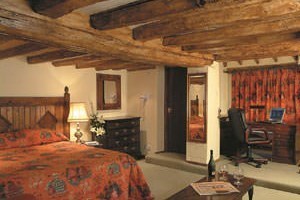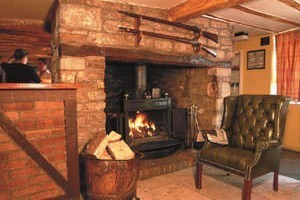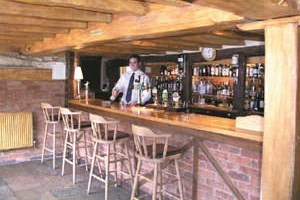 About

Description

View on map

Important Info
A charming 16th century retreat set in the picturesque village of Dorchester-upon-Thames, The White Hart Hotel is a friendly spot for a one night break. Originally a coaching inn, this great getaway is full of classic charm and character, and offers all the modern facilities you need for an unforgettable retreat. With a wide variety of attractions nearby and a delicious breakfast served in the morning, this really is a wonderful way to unwind.
Upon arrival you will be shown to your tastefully decorated double or twin room, where you'll receive a night's accommodation for two people, with a delicious breakfast served the following morning. All of the en suite rooms at The White Hart Hotel are individually designed to provide guests with complete comfort, boasting modern facilities and stylish interiors. The hotel also has a bar which serves a variety of traditional real ales. The local area hosts a wide variety of fun and fascinating attractions – including Dorchester Abbey, Bicester Shopping Village, Blenheim Palace and Oxford Botanic Gardens – as well as idyllic scenery and picturesque villages.
Your voucher is valid for 10 months for two people. This experience includes one night's accommodation in a double or twin room with breakfast in the morning. Please have your voucher to hand when you contact the hotel to arrange a date for your break. All dates are subject to availability.
One Night Break at The White Hart Hotel -

£105
Customer Reviews
6 out of 6 (100%) reviewers would recommend this product to a friend.
Read all reviews »
Fabulous hotel
20 September 2015
Orinocokid
Location: Age: 35-44 Bought For Relative Occasion: Christmas
The White Hart is a wonderful place to stay. Our room was HUGE with first class provision. (Great power shower too!) we had lunch breakfast and evening meal, all of which were freshly prepared, cheerfully served and utterly delicious. Dorchester is an interesting place to visit. We would recommend walks along the Thames and to Wittenham Clumps. We'd recommend this visit wholeheartedly.
Would you recommend this product to a friend? Yes
Christmas in June
14 June 2015
Peace
Location: Norfolk Age: Over 65 Bought For Son Occasion: Other occasion
Bought as a Christmas present from our son, the hotel was welcoming with a lovely room, excellent breakfast served by a quiet calm waitress, who was actually serving 42 breakfasts but never got ruffled. We also had a lovely evening meal with friends and enjoyed a really good catch up, always made more enjoyable accompanied by delicious food.
Would you recommend this product to a friend? Yes
A Great Break
04 July 2014
Oldnsaucy
Location: Dartford Age: 55-64 Bought For Daughter Occasion: Birthday
A one night away gift which we turned into two nights to include another "experience" also bought for my birthday. I couldn't fault the hotel on anything. The dream location (which we hadn't realised was used several times in Midsomer Murders !), the weather (ok, so maybe that wasn't actually the hotel's doing !), the food, the staff, even the room itself, all combined to give us a couple of very peaceful nights away from the noise and bustle of today's world. We reluctantly left after our allotted time, rested and relieved that we hadn't fallen foul of the latest mass murderer to stalk the streets of "Midsomer" !
Would you recommend this product to a friend? Yes
Lovely break.
30 April 2014
Saracensix
Location: Swindon Age: 45-54 Bought For Daughter Occasion: Christmas
This gift was a Christmas present from our children. As soon as we arrived at our chosen hotel we were impressed. The staff were all very pleasant and polite and could not do enough for us. The hotel was charming, well looked after and a real gem. Food was terrific, orders were taken for us at the bar and when ready we were shown to our table, we were waited on perfectly. Our accommodation was perfect, with the room well laid out. Breakfast was just as good. We really enjoyed ourselves.
Would you recommend this product to a friend? Yes
Lovely hotel, full of character!
01 March 2014
Janegil32
Location: Loughborough, Leicestershire Age: 35-44 Bought For Friend Occasion: Just because!
Some friends bought us a voucher for afternoon tea but we wanted to go away so exchanged the voucher for an overnight stay and paid the difference ourselves. We stayed as a couple for one night as we wanted somewhere close to Oxford but not in the city. Dorchester on Thames was perfect, a lovely little village about 20mins from Oxford. The White Hart hotel was better than I imagined, much bigger and very welcoming. We stayed in a double room that was full of character from the beams on the ceiling to the slightly creaky floorboards! I have to comment on the bathroom as I have never stayed somewhere that has a bath that fills up in just a few mins with lovely hot water, the water pressure is fantastic! We stayed in room 2 which overlooked the road but barely any noise could be heard, lovely and quiet. There was some music in the bar during the evening but this had finished by around 11pm which was great if you wanted to get to bed at a reasonable time. The only downside for us was the breakfast, the staff were lovely but we found the coffee to be a bit stewed and perhaps a nicer touch would be to have your own cafetiere on your table rather than asking a busy waitress for a refill, especially as they are small cups. Other than that, a small buffet selection of cereals and pastries plus a cooked breakfast made to order. The toast could also do with being a bit more toasted! We thoroughly enjoyed our stay and would definitely go back - look out for the wishing well in the reception area, it has fish in it!
Would you recommend this product to a friend? Yes
Excellent place for walking/beautiful village etc
05 July 2013
Daisyday
Location: Hersham, Surrey Age: 45-54 Bought For Son Occasion: Christmas
We received a Buyagift voucher for a one night break and chose the White Hart Hotel because we knew we liked Oxfordshire but had never stayed this site of Oxford before. It was fantastic from the moment we arrived. Really good value for money. Only thing we found strange is having a name on the table for breakfast and dinner already chosen for you (there are 2 dining rooms) and would have preferred to choose where we sat ourselves but apart from that (a minor niggle) we were more than happy with our experience. On the hotel website there are some links to lovely walks and we were blessed with the weather and had a great time. Would highly recommend this hotel for a break in a sleepy village where you can just park your car and enjoy some down time - relaxing and walking - and also with great links to other places of interest such as Blenheim.
Would you recommend this product to a friend? Yes
One Night Break at The White Hart Hotel -

£105