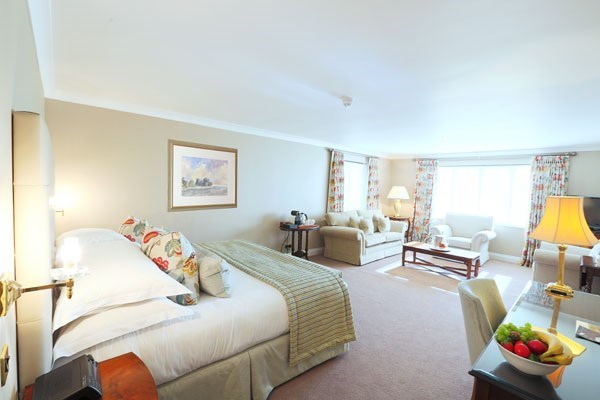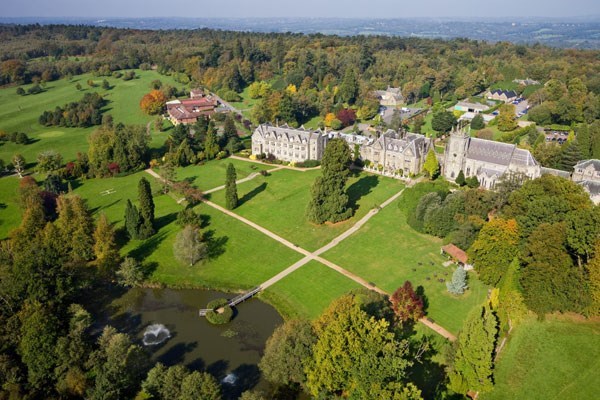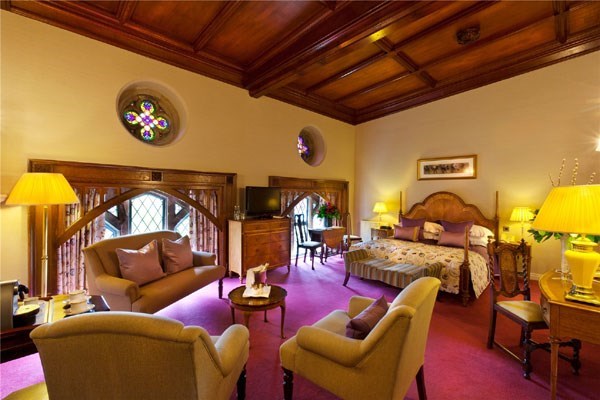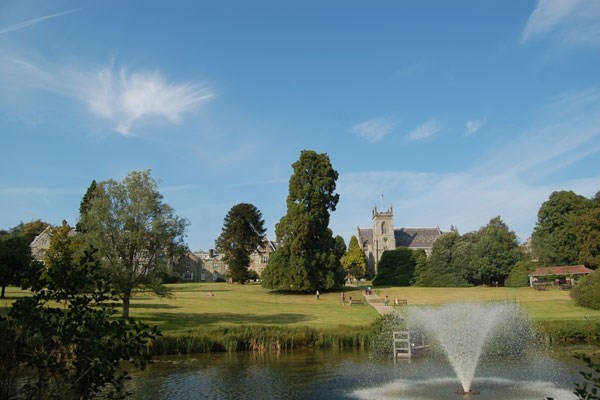 About

Description

View on map

Important Info
Ashdown Park Hotel and Country Club is set in 186 acres of landscaped Sussex countryside, and surrounded by immaculate lawns, secret gardens, lakes and woodland trails. Escape with a luxurious bed and breakfast package and enjoy beautiful accommodation in a cosy and individually decorated room, a full English breakfast and full use of the extensive Country Club facilities, which include an indoor heated swimming pool, whirlpool, sauna, steam room and spa. There is also a par 3 18 hole golf course within the grounds.
Upon arrival you will be shown to your lovely Deluxe room. Take a stroll to the Country Club and make use of the facilities, even book yourself in for a relaxing treatment or play a round of golf on the 18-hole golf course. The following morning enjoy breakfast served in our Anderida Restaurant and explore the 186 acres of parkland in the heart of the forest. This experience is for two people.
Your voucher is valid for 10 months. This entitles you to one night accommodation in a standard Deluxe room (if you wish to upgrade to a different type of room you may pay a surcharge to the hotel upon booking). The package includes residential use of the on-site leisure facilities (except Golf) and a full English breakfast for each guest. This package may be used at any time of year (excluding Christmas and New Year). All dates are subject to availability. Please note that extra services, such as dinner and spa treatments are not included in this package and will be charged separately if taken. Advance booking for both is essential.
One Night Hotel Break at Ashdown Park Hotel -

£199
Customer Reviews
5 out of 5 (100%) reviewers would recommend this product to a friend.
Read all reviews »
Lovely Break
24 September 2014
Juvvers
Location: Surrey Age: 45-54 Bought For Wife Occasion: Anniversary
Ashdown Park Hotel is lovely and has loads of character. We paid for a lake view room and on arrival we managed to get a further upgrade for a reasonable amount as the hotel was quiet. The grounds are fabulous and overall a great place just to chill out! We would definitely return if other similar offers came up.
Would you recommend this product to a friend? Yes
Fantastic relaxing break!
01 September 2014
kitkatcaddy
Location: Ashford, Kent Age: 45-54 Bought For Friend Occasion: Anniversary
This was the perfect relaxing break away. Morning coffee, a swim in the pool, massages and afternoon tea all before dinner in the Anderida Restaurant. Excellent hotel, amazing grounds, comfortable rooms and quality service. What more could you want to use your Buy a Gift voucher on. Highly recommend. :)
What would you improve for next time? Nothing.
Would you recommend this product to a friend? Yes
Ashdown Park Hotel 1 night B&B Country Escape
07 October 2013
LeTour
Location: East Sussex Age: 35-44 Bought For Relative Occasion: Birthday
What a marvelous gift. We chose Ashdown Park Hotel initially for it's location. It's in beautiful surrounding Ashdown Forest (also close to Winnie the Pooh country). When we arrived it was lovely to see that the Ashdown Forest deer also live on the hotel grounds, as we passed one grazing at the hotel's entrance. The hotel has a 'Downton Abbey' feel to it; grand entrance, beautiful lounges and sweeping staircase. Our room was tastefully furbished, with original beams and luxurious large double bed and bathroom. We enjoyed tea and complementary snacks on the terrace outside that over looks breathtaking gardens/lake and surrounding woodland. We really felt in the lap of luxury being served by polite and friendly staff that went out of their way to enhance the special experience and ensure you didn't need to lift a finger. We enjoyed the country club swimming pool and whirlpool, it was quiet and relaxing to lounge in the jacuzzi or just read a book at the pool side. Breakfast cannot be faulted either, an amazing array to satisfy any breakfast taste in the regal feeling restaurant. We explored the gardens and woodland which offered secluded and varying walks without having to leave the hotel grounds. We weren't interested in it but the grounds offer a golf course too and this doesn't dominate the grounds which are cleverly landscaped. We decided to have dinner in a local village at a cosy Italian restaurant as the hotel restaurant was a little out of our price range, though it's menu looked amazing. There are plenty of village pubs and restaurants within 2-3 miles of the hotel if you do this. I sincerely have nothing negative to say about our stay at Ashdown Park Hotel, it's rare there isn't anything that you wouldn't change, but this treat lived up to all expectations. The attitude of the staff really put the icing on the cake, nothing seemed too much trouble and it was lovely to feel you're really being looked after. I highly recommend this experience.
Would you recommend this product to a friend? Yes
16 November 2010
Jackie M.
Location: Age: 45-54 Bought For Friend Occasion: Anniversary
We treated ourselves to a night at Ashdown Park Hotel and certainly weren't disappointed. Our deluxe room was gorgeous lovely views. I enjoyed making use of the spa facilities whilst my hubbie opted for a round of golf. A tasty full English breakfast was included for us. We didn't want to leave one night here is definitely not enough.
Would you recommend this product to a friend? Yes
16 November 2010
Simon Hunt
Location: Age: 35-44 Bought For Relative Occasion: Birthday
I had been promising to take my wife for a weekend away for a while and so snapped up the Ashdown Park Hotel deal on Buyagift. My wife loved the health centre facitlities I got to work on the handicap out on the links and I didnt have to even organis anything as Buyagift sorted it all for me! Happy days...
Would you recommend this product to a friend? Yes
One Night Hotel Break at Ashdown Park Hotel -

£199