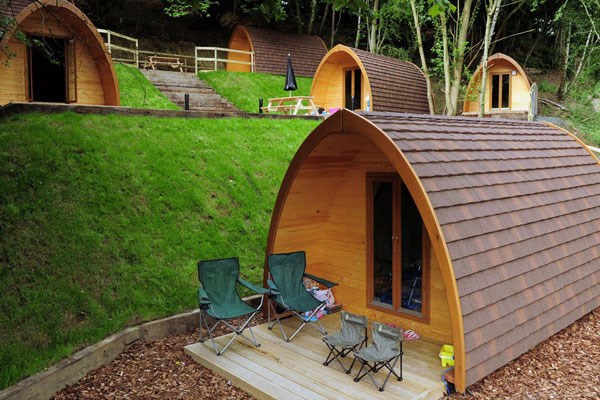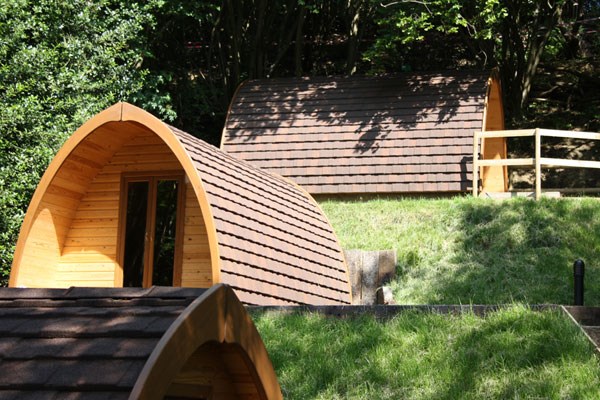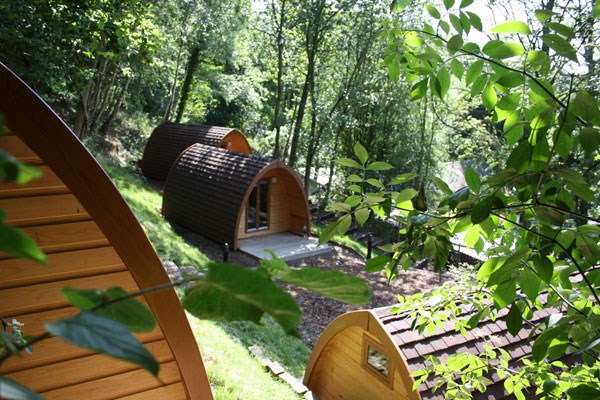 Summary

Fine Print

View on map
Head to stunning Shropshire to experience the more secure side of outdoor camping with this unique one night break at Marshbrook. This break is a comfortable way to discover the great outdoors and your wooden pod will be an insulated haven, complete with wooden beds, an electrical socket, a heater and an outdoor decking area. The campsite neighbours Church Stretton - otherwise known as 'Little Switzerland' - and is a great base for enjoying relaxing rural walks, bike rides and hikes.
What's included?
One night accommodation for two
Any restrictions?
Your voucher is valid for 10 months for two people
Each additional guest is £5 per person per night
Please note this voucher is for use Sunday - Thursday only
Stays are not available during Bank Holiday weekends
For booking amendments there will be a £10 admin fee
All dates are subject to availability
What do I need to know?
You will need to bring your own mattresses/camping mats and sleeping bags
Marshbrook asks you to check in to your cabin after 2pm and vacate by 11am the next day
Pets are welcome on the camp site
Unfortunately there is no disabled access on this experience
Bicycles are available for hire from the on-site hire shop
One Night Stay in a Camping Pod at Marshbrook -

£45
Customer Reviews
11 out of 12 (92%) reviewers would recommend this product to a friend.
Read all reviews »
Cosy countryside break
09 September 2015
MrsJCB
Location: midlands Age: 25-34 Bought For Relative Occasion: Wedding
The pod was very spacious with plenty of room for us 2 and our little dog. Facilities clean and tidy. Great location.
What would you improve for next time? Checking the outdoor benches/tables were ok as ours was broken so didnt sit to eat.
Would you recommend this product to a friend? Yes
Gift with a difference
22 September 2014
Grey squirrel
Location: Manchester Age: 45-54 Bought For Son Occasion: Christmas
The pod was clean, spacious and warm. It is in a lovely setting with plenty of activities and sightseeing nearby.
What would you improve for next time? Maybe bunks
Would you recommend this product to a friend? Yes
Top gift
03 September 2014
Stoke scarlet
Location: Stoke on trent Age: 45-54 Bought For Daughter Occasion: Anniversary
Gift from kids to me and wife one night glamping went to pods at marshbrook Shropshire nice site pods brilliant station inn good food nice ale beautiful countryside a walk to church Stretton took about 1 hour 10 green dragon pub worth a visit as was nags head definitely go again
Would you recommend this product to a friend? Yes
Good experience and fun.
18 August 2014
Joules
Location: Northwest Age: 55-64 Bought For Myself Occasion: Just because!
Posh camping out of the rain and electric point great addition.
What would you improve for next time? Include air beds
Would you recommend this product to a friend? Yes
Wonderful gift
16 April 2014
Spanner
Location: Derby Age: 25-34 Bought For Relative Occasion: Christmas
Clean, camping pod. Nice location, close to pub. Helpful staff on reception, site offered mountain bike hire and excellent cycle routes.
Would you recommend this product to a friend? Yes
great gift idea
15 September 2013
Jayne
Location: Sheffield Age: 35-44 Bought For Relative Occasion: Christmas
booked for our overnight stay in a camping pod all kitted out with lighting, heating and plug socket for anything else you might need. They were clean and as we picked a very rainy night kept us nice and dry too. Facilities were clean and nearby and the pub nearby very welcoming and served excellent food. The only down side was the cafe was closed the next morning for breakfast but there were others nearby too. I would definitely come here again
Would you recommend this product to a friend? Yes
Great Glamping Experience
16 August 2013
Lauralou84
Location: Wolverhampton, West Midlands Age: 25-34 Bought For Mum Occasion: Christmas
The Pods were clean and in a lovely location. All amenities at your doorstep, really enjoyed our stay!
Would you recommend this product to a friend? Yes
27 July 2013
sarah
Location: Age: 25-34 Bought For Mum Occasion: Christmas
fantastic, has to plugs in each pod which is really handy! not alot to do in the area if you do not cycle, but great for a night!
Would you recommend this product to a friend? Yes
The good and the not so good!
02 June 2013
rcd
Location: Age: 25-34 Bought For Mum Occasion: Christmas
We extended this stay to 2 nights prior to going. We're seasoned campers who thought that this was a great gift as it meant that we could enjoy the camping experience without having the hassle of putting the tent up (and the post-camping dry out!) for a short stay. We went with 2 small children (and phoned to confirm this was ok prior to arrival). The pods themselves are great - very warm, and the lights are a good addition. There were 3/6 occupied when we were there and they put everyone next to each other, as far from the toilets as possible, which didn't seem to make any sense. The pods are positioned on a slope, so it's not possible to let small children go and play and sit and watch them, you'd need to go to the separate field with them, but this would not be an issue for older children or couples. The toilet blocks are fairly new, only two toilets and showers in each, which may not be enough if the campsite is busy, but there were only 3 families there on our visit, so was adequate. The toilets, basins and floors were clean enough, but anything else was in desperate need of elbow grease - the bins were thick with dirt and were not emptied in the two days that we stayed there, which meant that they had ladies hygine products and babies nappies fermenting in them (not ours I hasten to add!). The showers were warm, but you have to keep your hand on them all the time and there is a serious need for hooks and shelves throughout. If you charge pod prices there is significant room for improvement here. The washing up area leaves a lot to be desired, there is no cover and the water supply is, at times, a trickle - although warm and free. This area was not cleaned in the time we were there. The site is advertised as an outdoor pursuits centre, we took our bikes with us, but there are no child friendly trails from the campsite for either walking or cycling. There is, however, a FANTASTIC national trust place about 3 miles away which we would thoroughly recommend for walking. The pub was great (not open until 6), the food was nice (pub grub) at standard prices and the build your own burger on a Thursday was good. There are no shops or other pubs within easy/safe walking distance. The staff were pleasant, although very preoccupied with bikes - it's almost like the pods and camping are a side-show/hobby! I had intended on giving constructive feedback as we departed, but the guy was talking about bikes on the phone and simply took the key off me and smiled! All in all, great pods, but work needed on the site to make it more suitable for non-mountain bikers/families. If they only intend on targetting mountain bikers, perhaps this should be clearer and I hope that they can sustain a business with this fairly limited customer base.
Response from Buyagift
04 Jun 2013
Hi, thank you for writing such a detailed review of your experience. I'm pleased that the food, pod, and environment were good, but I'm sorry to hear you felt the site was lacking in some areas. I'd definitely like to pass your feedback on to the experience supplier, and I've now emailed you for further information. I look forward to hearing from you.
Would you recommend this product to a friend? No
bods in pods
20 May 2013
Nelbert
Location: Northampton Age: 35-44 Bought For Partner Occasion: Christmas
It was May when we went and there were only 3 sets of couples in the pods and no campers on the campsite, but that was nice because we had the washing facilities to ourselves!! The site is great as the bike hire is there as well as a lovely pub which did great food. The area was amazing, loved the sites, and cycle/walking paths and tracks. Would definitely go back.
Would you recommend this product to a friend? Yes
One Night Stay in a Camping Pod at Marshbrook -

£45