Adrenaline and Adventure Experience Tester
Applications Now Open
Adrenaline & Adventure Experience Tester
Apply Now
Location: various locations across the UK
Fancy getting the chance to test out a whole host of adrenaline-inducing activities this summer, at no cost to you?
We've opened up an exclusive new opportunity at Buyagift, where one successful entrant will be selected as our official Adrenaline & Adventure Experience Tester for summer 2021.
Submit your application to test out some of the most thrilling, adventurous and adrenaline-fuelled activities that we have to offer, which range from bungee jumping and zip lining to flying a helicopter and driving supercars – prepare to feel exhilarated! 
You'll be tasked with providing essential feedback on each adventure experience you test, as well as capturing some top-notch photo and video content – all whilst bagging £500 for your time. 
So, whether you're a daredevil seeking a new challenge or someone that's looking to push themselves out of their comfort zone and try something new, we'd love to hear from you! 
Requirements
As our professional Adrenaline & Adventure Experience Tester, you will visit a number of experience locations across various areas of the UK (depending on availability) over the summer months. You'll be tasked with taking photos and video footage of the experiences, as well as providing essential feedback and a rating on each activity based on the below criteria:
Overall experience

Thrill factor

Fun factor
What you'll get
The opportunity to

test out some of the most exciting adventure experiences

in the UK 

Bag £500

for your time 

Travel costs covered

(to and from each experience)
A

daily budget

to cover food and drink on testing days
A heart rate monitor to

record the full impact

of different activities
How to apply
Simply fill in the form below. Enter your details and tell us why you think you're the right person for this opportunity.
Selection process
Initial applications will run through to the closing date of 30th July 2021.
A selection of entrants will be shortlisted for the next stage.
The final stage will see one lucky entrant selected as our official Adrenaline & Adventure Experience Tester!
A sneak peek into some of the experiences you may be testing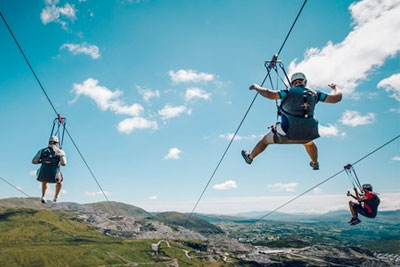 Soaring down the fastest seated zip wire in the world at Zip World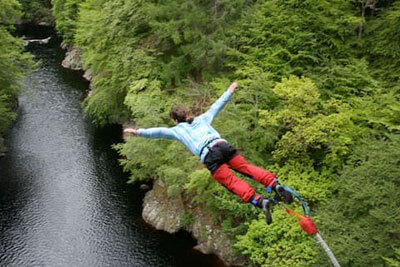 Bungee jumping into free fall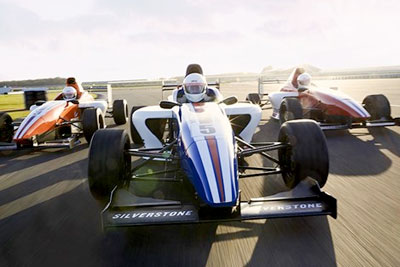 Driving single seaters and sports cars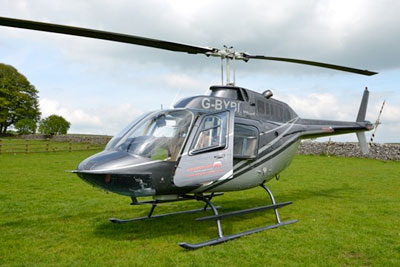 Flying helicopters across countryside terrain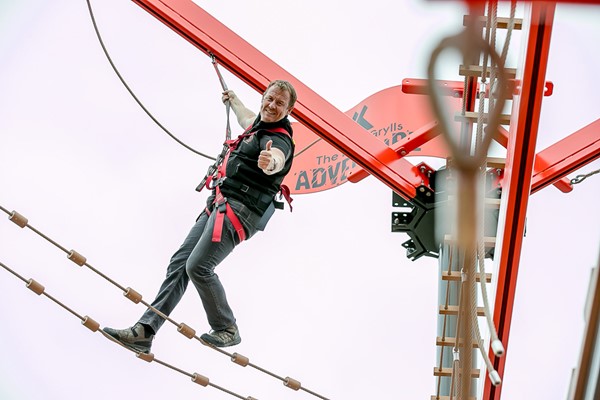 Living like Bear Grylls in the wild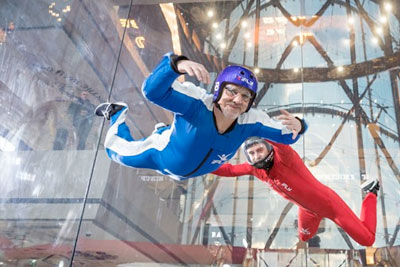 Earning your 'wings' with indoor skydiving at iFLY
The deadline for applications is 30th July 2021 and entrants must be 18 years and above to apply.
  See the full terms and conditions below.
Terms and conditions
This is not an offer of full-time employment. You will be our winner for the Adrenaline & Adventure Experience Tester for summer 2021, which involves testing out a variety of Buyagift experiences over the August and September period.
The role is open to residents of the United Kingdom aged 18 years and over, excluding Smartbox Group UK Ltd employees, their immediate families, their associated companies, their agents and anyone associated with the promotion either directly or indirectly.
A full itinerary will be decided once the winner has been selected. We aim to be as flexible as possible with dates and times but please be aware that activities could take place any day of the week (Monday–Sunday).
If you are unavailable or we are not able to decide on an itinerary that works for both the winning applicant and the promoter, the prize will be withdrawn and awarded to another entrant.
The activities will be spread out and completed over a number of weeks/months in line with appropriate health and safety measures.
You will win £500 once all experiences have been completed and reviewed.
The chosen candidate will be liable for any tax deductions on the cash prize where required.
The chosen candidate will be able to expense their journeys to and from each experience location at the rate of 25p per mile.  
A £20 daily budget/contribution to food and drink will be available on testing days. 
You will be required to wear a heart rate monitor when testing each experience, in order to record the full impact.
To apply for this competition, you must complete the full application form above.
As our professional Adrenaline & Adventure Experience Tester, you will be tasked with providing essential feedback and a rating on each activity based on the below criteria:

Overall experience
Thrill factor
Fun factor

During the experience visits, the winner will be required to capture pictures and videos (wherever possible and safe to do so). On some occasions there may be a professional photographer present, who will take photos and video coverage of the experience. In both instances, materials may be used in press materials and wider marketing.
The deadline for applications is 30th July 2021. Any entries made after this date will not be counted.
The winner will be contacted via e-mail within seven days of applications closing. The promoter will take all reasonable steps to contact the winner, however, if the winner cannot be contacted the promoter reserves the right at its absolute discretion to withdraw the prize entitlement and award the prize to the runner up. The winner must reply within 24 hours of initial contact.
No cash or alternative prizes are available.
By submitting an application, candidates deem themselves to be fit and well to the best of their knowledge.
Applicants enter this competition at their own risk. All necessary health and safety measures and precautions will be carried out by the selected suppliers hosting each experience. If applicants are given a consent form or are asked to carry out any additional health and safety checks in order to complete the experience/activity, you are required to do so.
The promoter does not take responsibility for the conditions of the experiences and facilities. Every effort has been made by the promoter to monitor the service and facilities that the selected suppliers provide. If you have a complaint during your experience, please bring it to the attention to a member of staff so the issue can be addressed immediately.
This promotion does not include the costs of any accommodation the chosen candidate may wish to book.
Entries received in connection with this promotion must be happy to have their name, entry and any supporting imagery/video, shared with national and consumer media as well as on the promoter's website and social media channels.
If you submit an entry that includes material in which the rights are owned by a third party, including intellectual property rights such as copyright and trademarks, you will be responsible for any legal action that party may take against you.
Entrants shall indemnify and hold the promoter and their respective affiliates, directors, agents or other partners ("the indemnitees") harmless from any claims, actions, proceedings, costs (including reasonable legal fees) and expenses brought or asserted by a third party against any of the indemnitees arising as a result of the promoter's use of the entrant's submission, including but not limited to any breach of third-party intellectual property rights.
The winner may be required to participate in publicity arising from the promotion.
By submitting your entry, you grant us a perpetual, worldwide, non-exclusive, royalty-free, sub-licensable and transferable licence to use, reproduce, distribute and make derivative works of your entry in any media and through any media channel.
The promoter's decision regarding all promotional matters will be final and binding and no correspondence will be entered into.
If due to circumstances outside the promoter's control, it is necessary to suspend, amend or cancel the promotion, the promoter reserves the right to do so and will inform participants by updating the application page on the website.
In the event of fraud, abuse and/or an error affecting the proper operation of the promotion, including the allocation of more prizes than are available, the promoter reserves the right to end or suspend the promotion, amend the terms and conditions and declare void the notification of winner.
No liability is accepted for entries, notices, acceptances, requests or other documents related to the promotion that are incorrectly completed, are lost, damaged or delayed for any reason whatsoever. The promoter accepts no responsibility for participants being unable to connect to the sites or to participate in the promotion, or if their entry is lost, due to any error, problem, technical or otherwise connected with the web connection.
No liability shall be accepted for any loss, damage or liability caused to the winners as a direct or indirect result of the prizes awarded through this promotion.
Any personal information received from any participant will only be used for administering the promotion as set out in these terms and conditions and will not be sold or provided to third parties. Participants have a right of access to any computer files containing any of their personal data and a right to have such data corrected or deleted. For more information, view our privacy policy here.
Acceptance of these terms and conditions is a condition of entry. Please make a note of these terms and conditions for future reference.
The promotion will be governed by English law. Any claims and/or disputes arising out of or in connection with these terms and conditions shall be submitted to the exclusive jurisdiction of the courts of England, without prejudice to any right of any participant to bring or defend a claim in the jurisdiction in which she resides.
Buyagift is a company that values diversity and inclusion, click here to view our policy.