The Ultimate Noughties Birthday Bash
Party with a Britney lookalike and feel like an icon with this exclusive 00's experience.
Indulge in a Y2K birthday experience like no other
Do you dream of all things noughties? Are you still into your Y2K music mixes? If you're totally buggin' with the modern world and want to take a trip down memory lane and embrace all things 00's, then you've come to the right place. That's right – thanks to Buyagift, you can have your time to shine and really make your next birthday da bomb with the Ultimate Noughties Birthday Bash experience!
From a meet-and-greet with a Britney Spears lookalike, to iconic noughties bling, this birthday experience is sure to inject a little youth into your next birthday gathering. Whether it's for a surprise 21st gift experience or a 30th birthday party , the exclusive Ultimate Noughties Birthday Bash package has everything you need to throw a fun and fabulous homage to the Y2K era. After all, sources do say that there ain't no party like an S Club party ...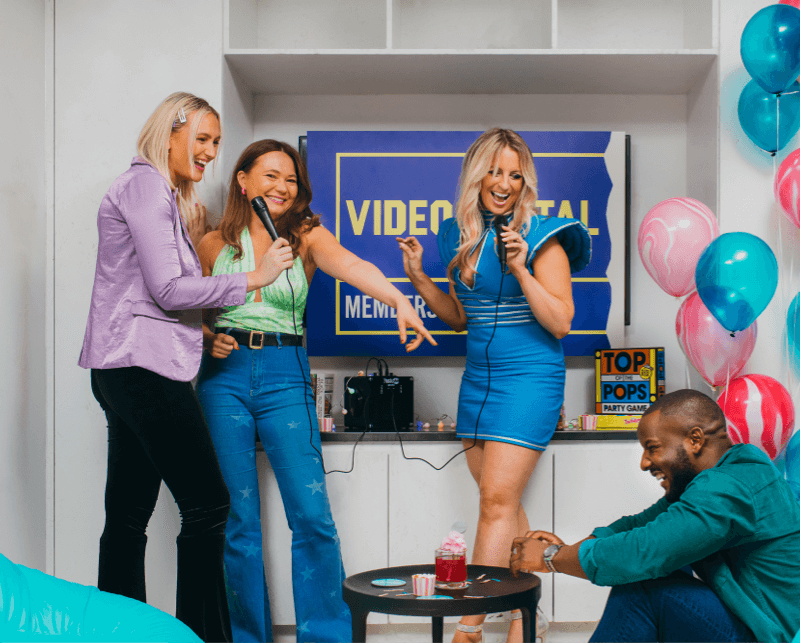 The Buyagift Ultimate Noughties Birthday Bash package
Ready to lock in your next birthday party and steal this sought-after experience from other noughties lovers? Stop right now and say thank you very much to Buyagift! For 15 people, simply pick an evening of your choice and enjoy the experience from 4pm until 8pm.
£116PerPerson
Unavailable
The Ultimate Noughties Birthday Bash

Buyagift has teamed up with The Collective to launch a one-of-a-kind Y2K party experience – one that promises to gift party-goers with a healthy dose of noughties nostalgia. Guaranteed to leave your guests feeling groovier than Groovy Chick, you'll receive a fun range of era-nostalgic accessories in an exclusively built beauty hub, equipped with Hollywood mirrors to help you look the part; think temporary tattoos, colourful clip-in hair pieces, retro sunglasses, lots of fruity lip glosses, gorgeous glitter and more.

Sip on noughties-themed, candy-topped bespoke cocktails throughout the evening (The 'Be More Carrie Bradshaw' is a must), steal a snap or two with the resident Paris Hilton cut-out and buddy up with a Britney Spears lookalike – who'll be making an appearance dressed as her iconic blue Toxic persona just for you and your friends. If all of that doesn't make a noughties fan feel lucky, then we don't know what will!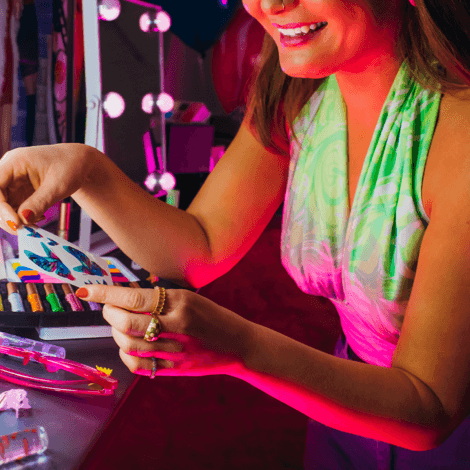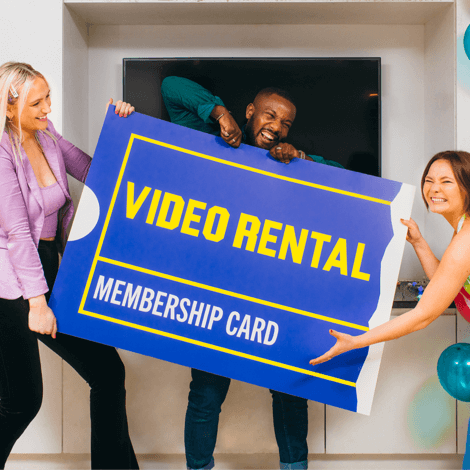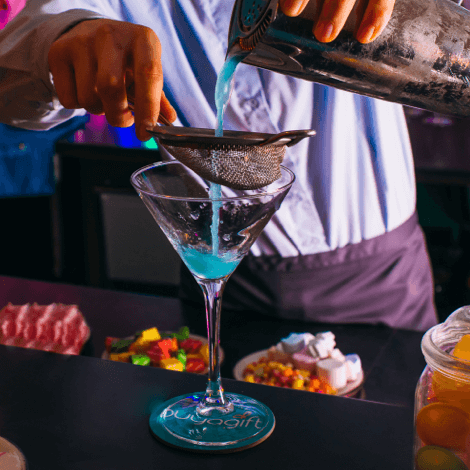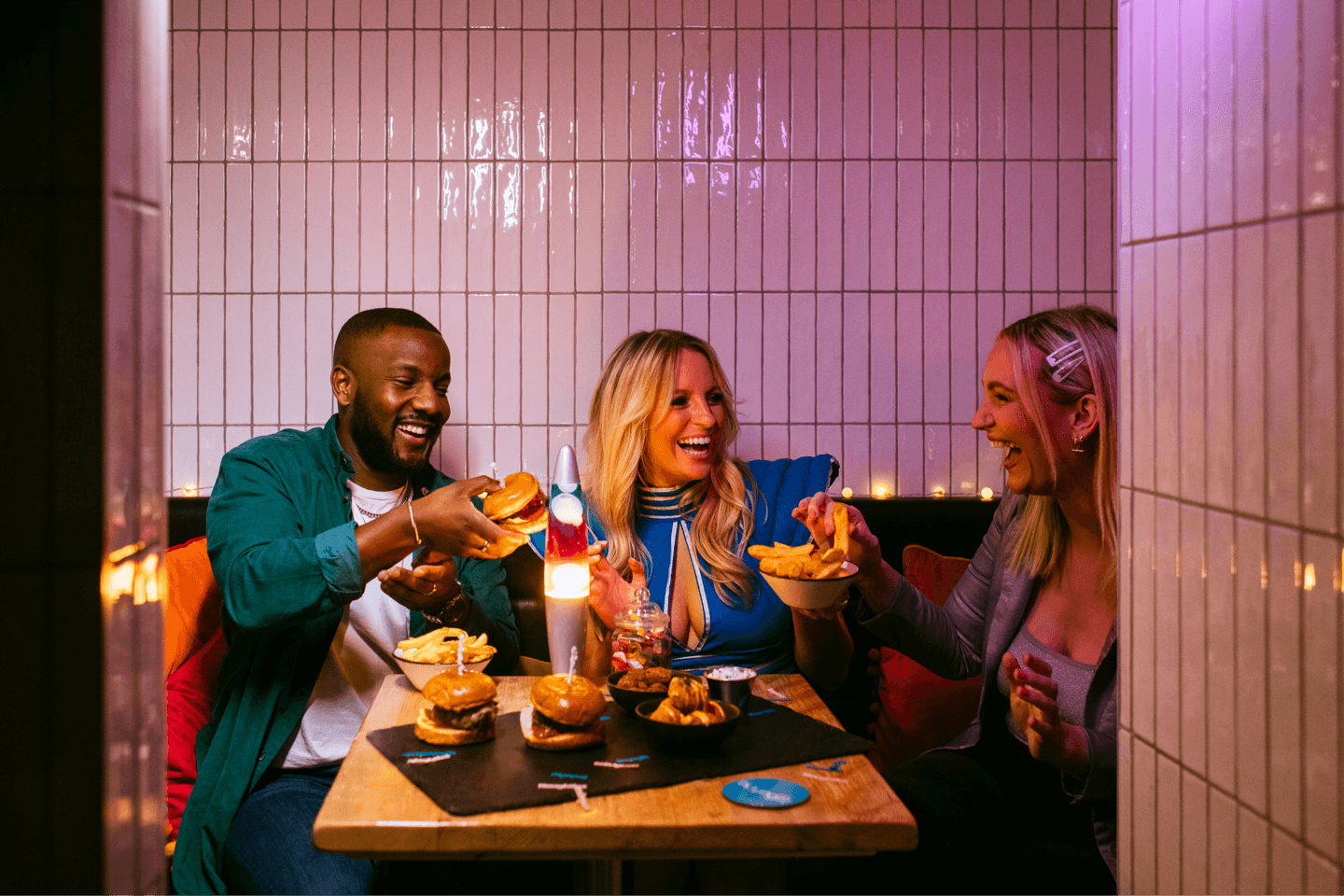 Not only will you get to bop along with some of the noughties' most iconic cultural icons, but you'll also get to belt your heart out to some standout 00's music moments. Whether you fancy killing it with some Kylie, singing along to Steps and S Club, or even getting your groove on with a bit of Gwen Stefani, a karaoke machine – as well as a Mean Girls burn book and photo backdrop area – will all be provided just for you and your party guests. Pass the mic!
Unsure what to expect? Oh baby, baby – would you like to know? Trust us, you won't need to reach for the stars with this experience. If you're lucky enough to book yourself in for the Ultimate Noughties Birthday Bash, you should know that the sought-after package includes ...
Four-hour, private-hire venue experience
A glass of fizz on arrival
A bling, beauty booth for you and up to 14 of your guests to get glam (glitter eyeliner and butterfly clips galore)
A meet-and-greet with a Britney Spears lookalike (dressed in her iconic Toxic air-hostess outfit)
A bespoke noughties cocktail list – three drinks included per person
Five canape choices per person
Noughties-themed sweet treats
Private DJ for two hours and karaoke machine
Photo backdrop for photoshoot opportunities, with large neon custom sign and a Paris Hilton cut-out
Private waiter and bartender service
Games like Twister and Top of the Pops
Streams of noughties-themed decor throughout the venue
A Y2K gift bag to take home for each guest
The premium one-time, party-experience package is available to book now. Visit the product page for full details and terms and conditions.
This experience has limited availability (selected booking dates until April 2023) and can only be booked via Buyagift.
If booking this experience, please be aware your preferred event date must be a minimum of four weeks from your booking date.
Availability of your event booking is not guaranteed and is subject to availability with the hotel venue.
You will not be able to book this experience directly through The Collective.
Timings of the package can be determined upon request.
Price per person is only reflected if the experience is booked for 15 people. If the party is smaller than 15 people, the cost per person will be raised to reflect and accommodate the overall cost of the experience.
Images are only representative of the experience and do not reflect the exact experience you may receive.
You must be 18+ to purchase this experience.
Buyagift are not responsible or liable for any issues or accidents that may occur during the event experience. The Collective hotel are responsible for any issues or accidents in relation to the venue and food and drink provided.
Buyagift reserve the right to remove this experience without prior notice to any individuals.
* Dates are subject to availability