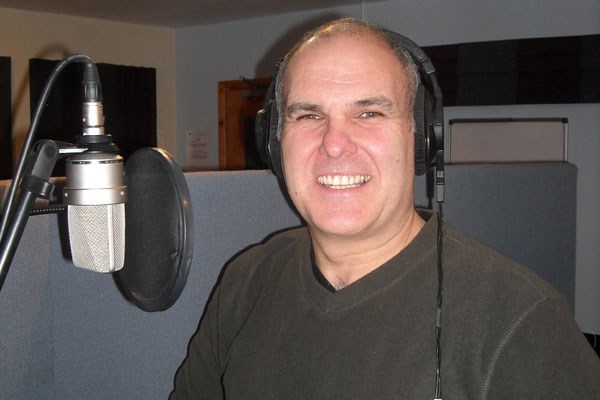 6 Hour Recording Studio Experience
1183036
5 out of 5 (based on 8 reviews)
Location: Great Totham - Essex
For 1 person
Valid for 20 months
Best Price Guarantee
Overview
Warm up your vocal chords because you are going to make your very own CD. For a whole day you will be in a recording studio to sing and record your favourite songs. Once all your tracks are recorded with the effects and backing added, you will be presented with your very own CD, complete with printed artwork of your choice.
What's included?
Your chosen songs will be prepared before you arrive
Upon arrival you'll head into the studio to record them - taking as many attempts as needed to get that perfect performance
Effects are then applied and the song will be mixed
During this time you can choose the artwork to appear on the CD
Typically 5 songs are completed in a day, although they have recorded up to 11
What do I need to know?
You must pre-book a date for your experience, this experience runs 5 days a week (Monday-Friday) all dates are subject to availability
Sessions start at 10am, and it is approximately a 6 hour day
Good singing voice is optional
Children under the age of 16 must be accompanied by an adult and this experience is not suitable for under 8's
Locations
This experience is available at
Already got this voucher?
Customer Reviews
5 out of 5 (based on 8 reviews)
8 out of 8 (100%) reviewers would recommend this product to a friend.
Booked for my neice she loved it ,and Steve made the experience so relaxing for for a lovely man ,shes over the moon with her CD recomend to any one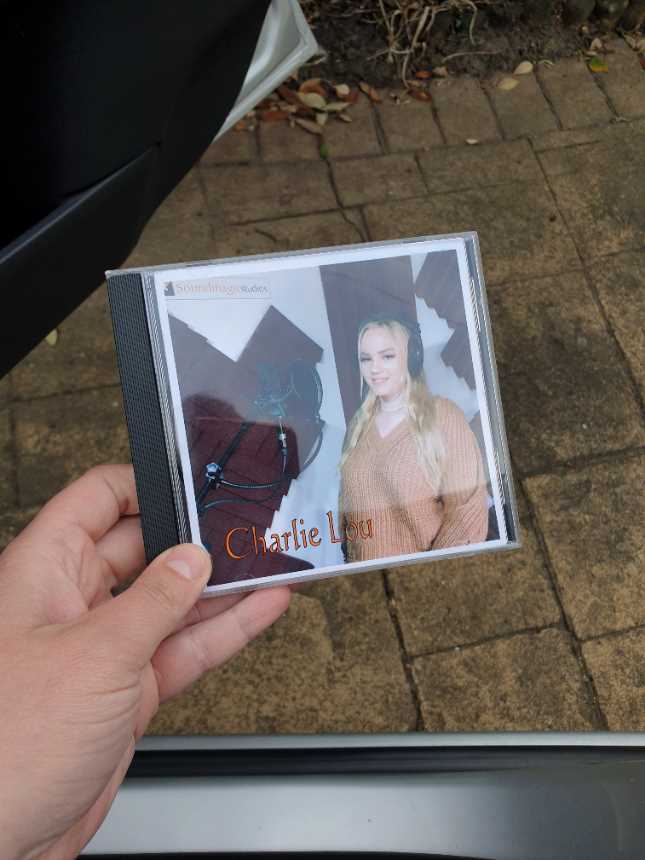 Moobag
Would you recommend this product to a friend?
Yes
Best gift ever
17 March 2019
It was the best day ever. I have always just sung in my room for fun but then my dream came true when I got to record my favourite songs and put it on a CD for my family to enjoy. I totally recommend it to anyone who likes singing.
Megan
Would you recommend this product to a friend?
Yes
60th Birthday treat
22 November 2016
Amazing experience at the Studio which was very professionally and comfy! I Was there for several hours and produced a Really fantastic CD With 9 songs on! Super day I would certainly recommend
Prattface
Would you recommend this product to a friend?
Yes
Incredible experience!!
08 January 2013
My boyfriend bought me this experience as a gift and it has definitely been one of the best gifts I have ever had. The whole day was amazing. It was a pleasure to have met Steve who explained to me everything that I needed to know and did all the editing on my tracks. The studio was beautiful and I really felt like a little pop star! I will definitely come back there next time I wish to record some songs. The art work Steve made on my CD was brilliant and my family were astounded. Thank you so much for this great experience and I hope to see you again soon!!
Elia Teatino
Would you recommend this product to a friend?
Yes
Great Experience
02 August 2011
We had a fantastic time recording our album. Steve was very knowledgable and helped guide us through the process and getting the finished CD delivered was the perfect end to the experience. Highly recommended.
Monsters Inc
Would you recommend this product to a friend?
Yes
I had a fabulous 6 hours in the recording studio thanks to my v generous boyfriend! I've been wanting to do it for ages so that I had a decent demo to send off and now I have! It was so professional in the studio I was really impressed. My songs were brilliantly edited and I'm thrilled with the CD. A great experience.
Hannah Perrett
Would you recommend this product to a friend?
Yes
I did the six hour recording experience in Witham as part of my 50th birthday celebrations. I have always loved singing and had always longed to have a go at recording some tracks in a professional recording studio and this seemed like the perfect time. I was a little nervous when I arrived but after meeting Steve Tsoi and having a chat and a cup of coffee he put me and my husband at our ease. He was very knowledgeable about the process and helped me make the most of my time there. It was great fun and I felt like quite a diva! I managed to record 6 songs and ended up with a CD that I was really proud of. My family love it as all the songs are very special to us and have a part in our family history in one way or another; it really is a souvenir to treasure. The quality of the finished CD and the whole experience was excellent and I shall definitely be booking to go again this time to record some songs I used to sing to my sons when they were babies to give to/play for my baby grand daughter. Money well spent as far as I am concerned and a day I will remember forever.
Jackie Wilson
Would you recommend this product to a friend?
Yes
My mum and dad bought me a 6 hour recording studio session for my 17th birthday because I love to sing and wanted to make a demo to send to people. I chose my songs before I went to the studio so I got more time to re-record them during the session and ended up with an 8 track CD which looks so professional I love listening to it. Made copies to send off so who knows where it'l lead!
Ashley Judd
Would you recommend this product to a friend?
Yes
6 Hour Recording Studio Experience