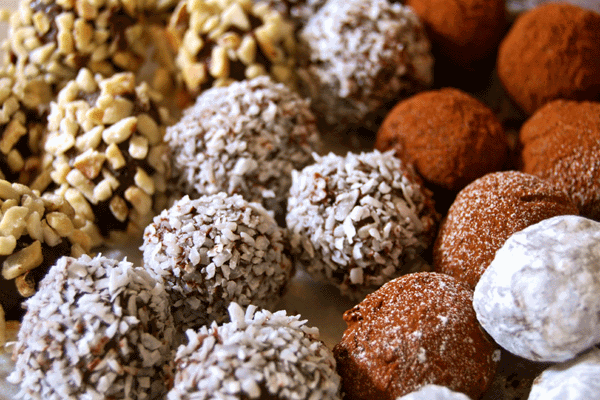 Chocolate Delight Workshop
1075627
4.5 out of 5 (based on 31 reviews)
5 locations to choose from
For 1 person
Valid for 20 months
Best Price Guarantee
Overview
A chocoholic's dream day! Arrive at the convenient UK location of your choice and you'll be welcomed with a chocolate fountain! What better way could there be to start the day? Delicious flowing molten chocolate and tasty treats to dip into it, a fitting experience to begin your chocolate adventure. Your friendly instructor will teach you all about the history of the world's favourite sweet treat as you work together to create a unique filling for your truffles. You can be as traditional or inventive as you like and you'll learn how to encase your tasty filling in sumptuous Belgian chocolate. Next, you'll make a funky design for the top – maybe personalising them for a friend if you're making them as a gift – then package the choc in a gorgeous presentation bag – once again, your imagination is the limit. You'll proudly take home 40-50 Belgian chocolates, beautifully packaged. You don't have to share them, of course…
What's included?
A truffle-making and decorating experience for one
Take home all the chocolates you make
What do I need to know?
Pre-booking is essential
Courses held Saturday at 2pm. Sunday courses can be arranged with sufficient participants. Midweek courses are available for groups of 12 or more
Maximum class size varies between 10-40 other participants, depending on location
The course lasts two and a half hours
All dates are subject to availability
Already got this voucher?
Customer Reviews
4.5 out of 5 (based on 31 reviews)
27 out of 31 (87%) reviewers would recommend this product to a friend.
Mixed chocolaty feelings!
16 December 2018
Greeted by a lovely lady on arrival, we waited in a small room until called through by the chocolatier Gerry. Their were 14 on our course, you have to work in pairs and I was paired up with a nice lady albeit a little quiet. There was a chocolate fountain (not flowing) with lovely chocolate to dip marshmallows in, although they were rather chewy and hard so had been sat around a bit I think!! There is a chat about chocolate with 'tiny' pieces of dark chocolate handed around to try. Gerry melts the chocolate and adds the cream and one of the pairs mixes it then one pipes it out onto a tray, we then rolled it into truffles and watched the tempur process. We are given tempered chocolate to dip our truffles into then the other person covers them in a selection of three toppings. I was disappointed to only make 14 chocolates when I had expected at least 20 (Gerry has advised we should make around 20) mine were not overly big either?! Didn't even get to drizzle white chocolate over them as Gerry did that not too. I packaged them up and tied ribbons on the bags and added the nice sticker stating I had made them but overall I felt a bit cheated during the process by not doing it all myself and was disappointed not to have as many choc truffles to take away. I do feel I can easily make these at home now and experiment with different flavours and toppings.
Response from Buyagift
By
Jacqueline
, Customer Services, 21 Feb 2019
Hi there, Thank you for your feedback. I am very sorry to hear you did not enjoy your experience. I have passed your comments to our events team to discuss with the experience provider to ensure they are aware of your comments and improvements can be made. Thank you for taking the time to leave your feedback.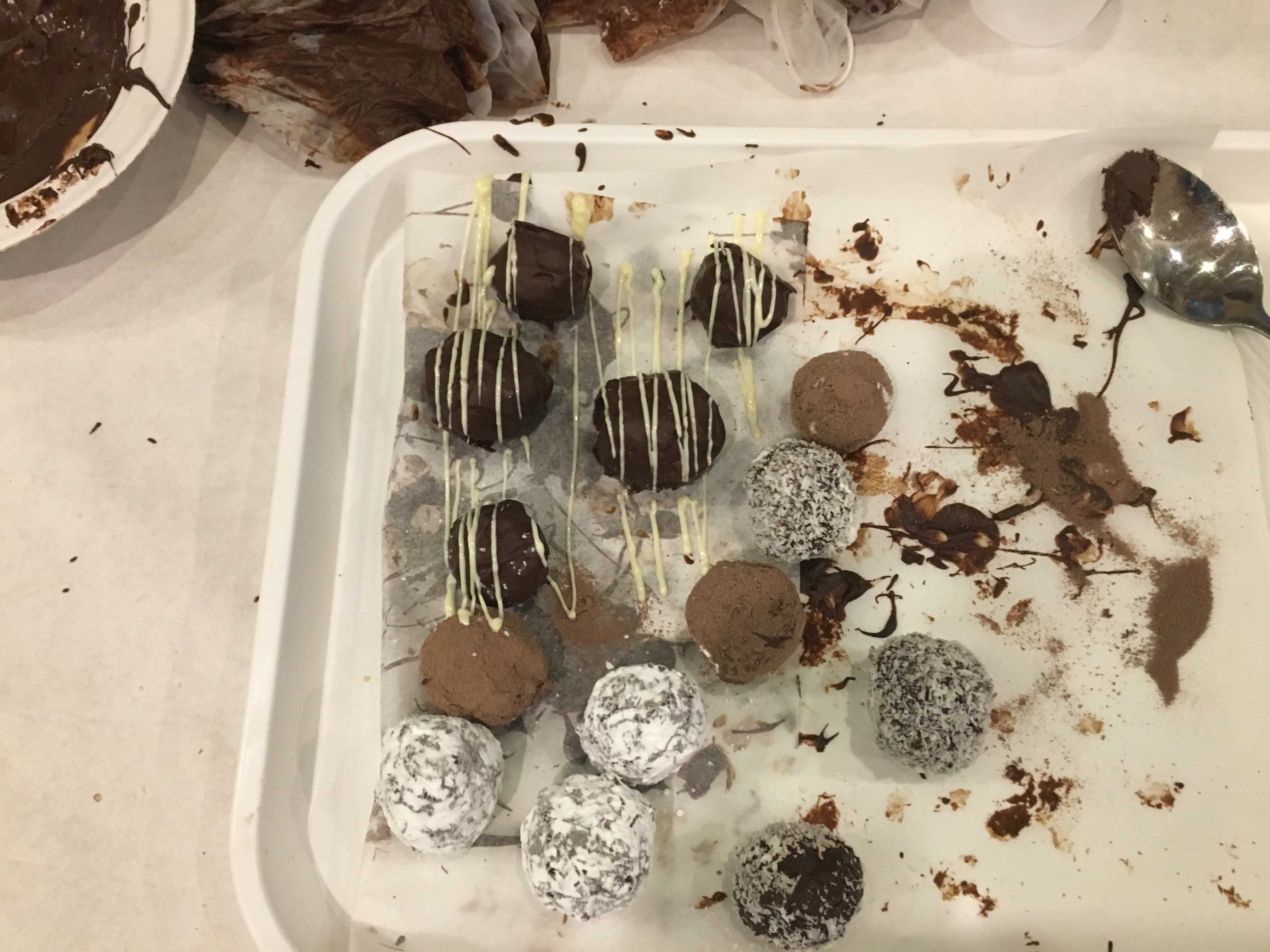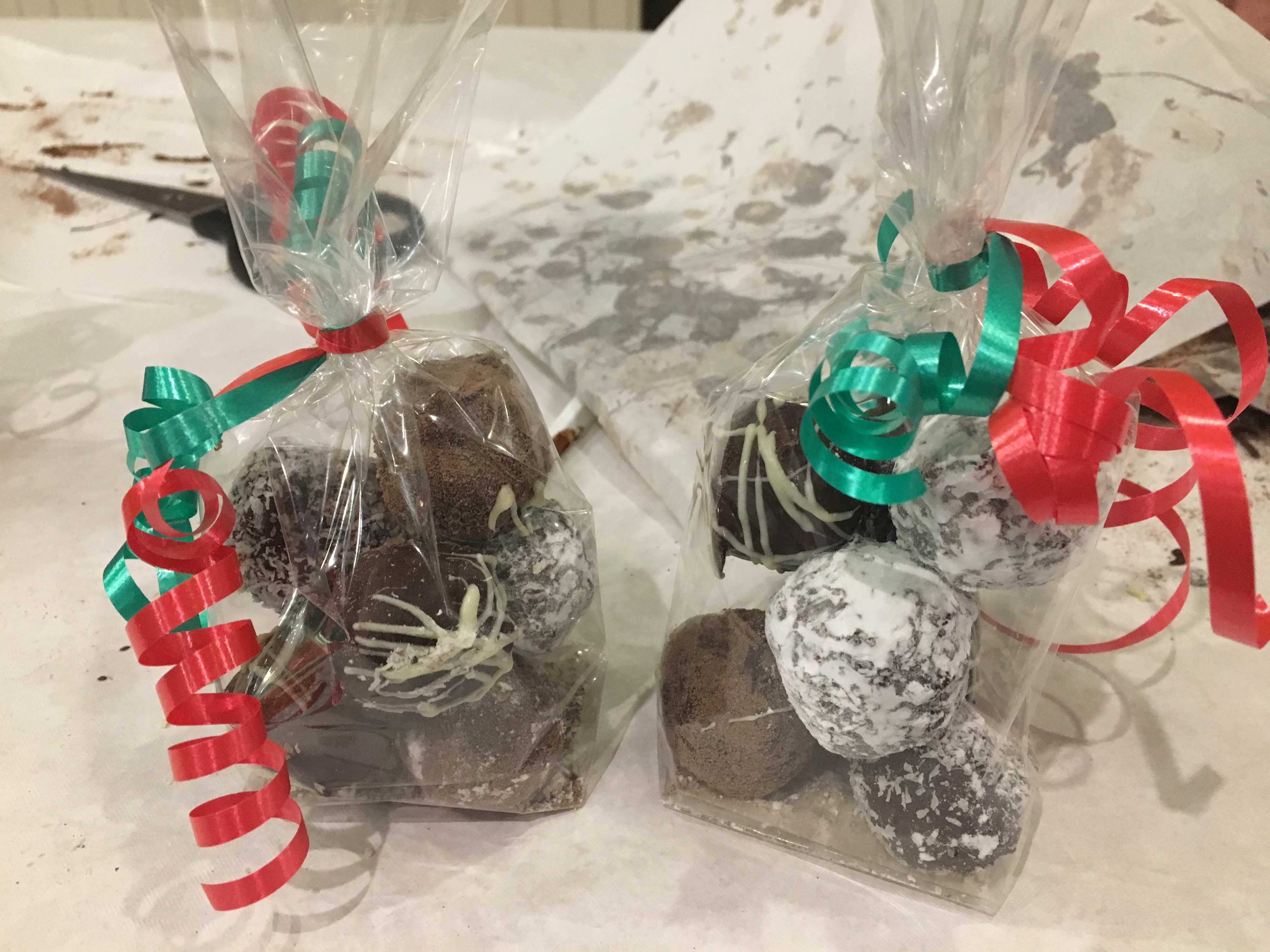 Toot root
Would you recommend this product to a friend?
No
Fantastic Afternoon!
12 November 2018
Had a great afternoon at the chocolate workshop. Truffles I made and brought home were delicious! Housemates enjoyed them a lot!
Helen
Would you recommend this product to a friend?
Yes
Great way to spend an afternoon
07 October 2018
Great fun but best if you go with someone as you work in pairs. Luckily there was one other lady who went on her own so we paired up but rest of 24 were couples. Prepare to get a bit messy. Louise was lovely. Really enjoyed the experience and came home with 54 small truffles (that was my choice some people only had about 12 huge ones!) Would definately recommend but would book early as it is only run on Saturdays and gets booked up early. I could not get in in London so went to Birmingam and when I booked last week there was only one date available in December though when I said I was on my own Louise booked me in to partner the other lady who had booked in on her own
Lynda
Would you recommend this product to a friend?
Yes
Don't waste your money
21 November 2017
After booking got no information ie paperwork where to go or anything so had to try find address ourselves! Crampt 12 people on a small table and couldn't even lift up your elbows never mind move ! One tray of three boring toppings between us all to all fighting for the scraps in the corners. Tutor was nice and explained everything would waste your money £50 to make around 20 truffles in the hour and half your there
Response from Buyagift
By
Jodie
, Customer Services, 25 Jan 2018
Hi there, I'm sorry to hear you were left feeling disappointed by this experience and that you feel it was not worth the money. Your comments have been logged and will be passed on to the correct departments to help in our future review process. I have also emailed you to discuss this a little further. I look forward to your response.
Sue crane
Would you recommend this product to a friend?
No
Chocolate workshop
14 October 2017
Really fun day. I was given this as a gift and went on my own, and was partnered up with another lady. Easy to follow steps. And very knowledgeable demonstrator.
Dee
Would you recommend this product to a friend?
Yes
Fantastic workshop
25 September 2017
Not knowing what to expect, the workshop was fun, informative and interactive. Nettie was lively well informed with lots of hints and tips. The two hours flew by and though messy I will certainly attempt to make the truffles at home! Would highly recommend to any chocolate lover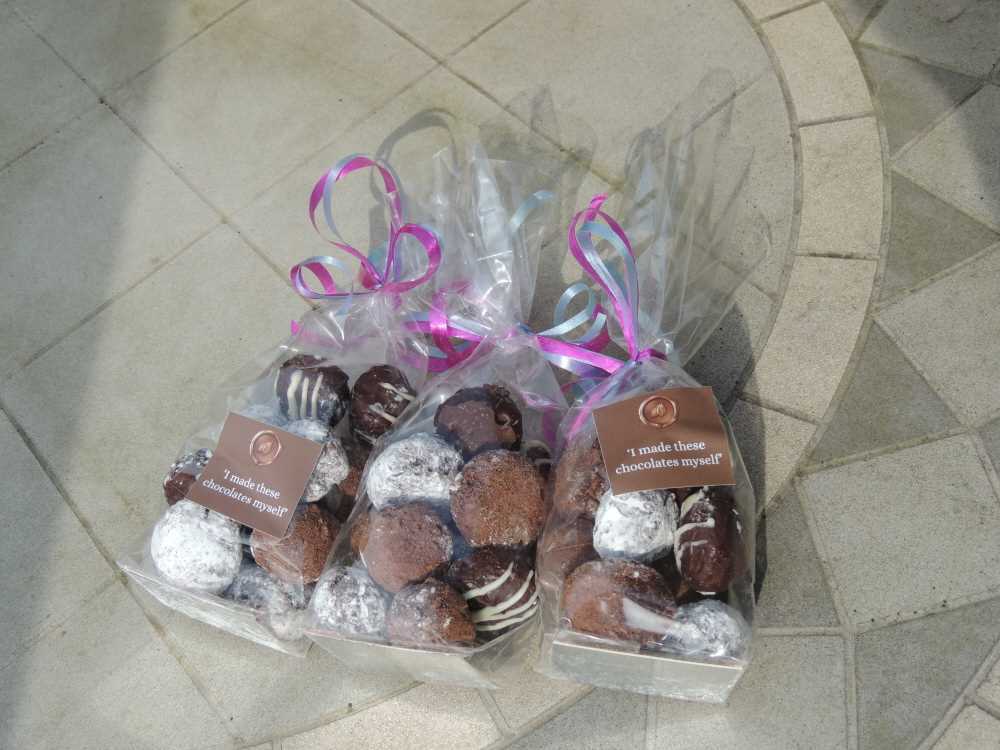 Jenna
Would you recommend this product to a friend?
Yes
Amazing time!
16 July 2017
I had a great time. I went with my best friend who brought me this experience for my birthday. We both had a great time with lots of laughs and plenty of chocolate! We were taught to make some delicious truffles. I will definitely be making these at home for family and friends.
Zita
Would you recommend this product to a friend?
Yes
Really enjoyed the afternoon. There were about 20 in the group and we worked in pairs. Any more would have felt crammed. We learnt some interesting facts about chocolate and how to tempur chocolate which the tutor demostrated. I found this interesting as well as the practical of making the truffles. It was good fun and made about 30 truffles each. We then coated them with different toppings and got to present them nicely in bags with ribbons. Looked really professional and they tasted great!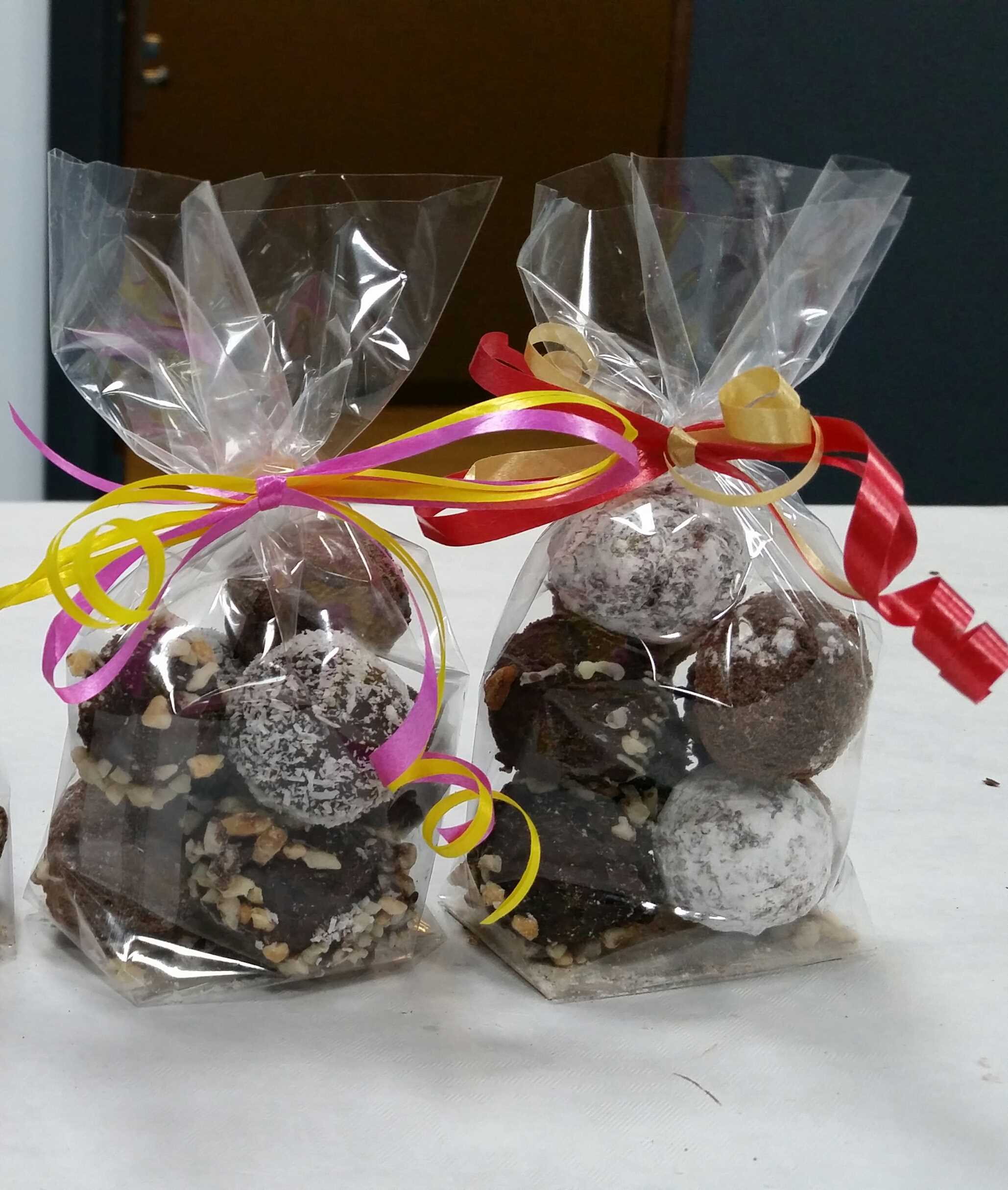 Sandra
Would you recommend this product to a friend?
Yes
Perfect for a chocolate lover!
01 April 2017
The whole afternoon was enjoyable. Our teacher helped us through the experience and we had a lot of fun....and chocolate.
Chocoholic
Would you recommend this product to a friend?
Yes
Great gift
17 January 2016
I was given this experience as a birthday present from my boyfriend as he knows I love chocolate. I thoroughly enjoyed the afternoon. We started with the history and how chocolate is produced before we then started to make our own truffles. I went on my own and was paired up with someone else who was on their own as there are some parts of the production process where you need two people. I came home with about 35 truffles I made myself and they look and taste great! I can't wait to show them off to people at work tomorrow.
Danni
Would you recommend this product to a friend?
Yes
Chocolate Delight Workshop