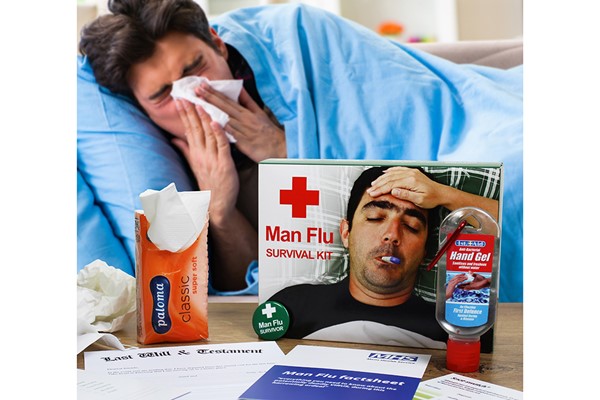 Man Flu Survival Kit
11293331
Overview
This man flu survival kit is packed full of helpful, humorous tips and essential items. When man flu strikes, we must be there for them when they're too sick to help themselves! This handy kit has everything they need to make it through this difficult time. Pop the quarantine sign on the bedroom door and arm them with a factsheet, soup in a cup, hand sanitizer, patient notes and snot-watch. And when it's all over, you can decide whether to award them with the badge of honour or not!
What's included?
Man flu survival kit, including:
- Factsheet
- Quarantine sign
- Snot-swatch
- Patients notes
- Last will and testament
- Man tissues
- Face mask
- Hand sanitizer
- Badge of honour
- Soup in a cup
What do I need to know?
Gift dimensions: 19 x 14.5 x 6.5 cm
Please note, this product is non-exchangeable
Already got this voucher?