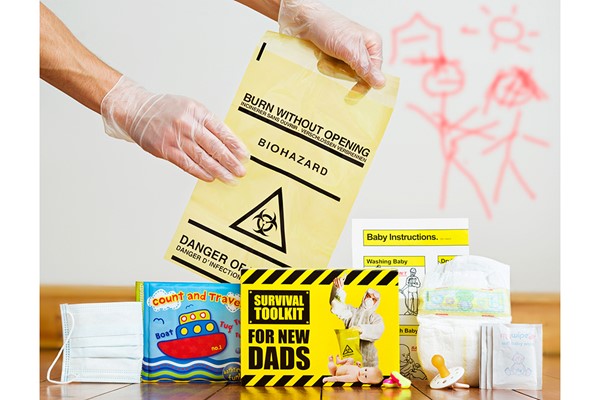 New Dad Survival Toolkit
11293334
Overview
This new dad survival kit is packed full of handy, humorous and essential items that all new dads need to get started on this wonderful journey. Baby screaming through the night? Pop on the much-needed ear defenders! Nappy need changing? Whip out the emergency nappy, bio-chemical gloves and gas mask! This beautiful, new journey will change you forever and this helpful kit will make the journey that little bit easier!
What's included?
A hilarious and handy new dad survival kit, including:
- Baby care instructions
- Gas mask
- Bio-chemical gloves
- Emergency nappy
- Baby wipes (x 4 sachets)
- Biohazard bags
- Volume control
- Rattle
- Ear defenders
- Bath time book
What do I need to know?
Gift dimensions: 19 x 14.5 x 6.5 cm
Please note, this product is non-exchangeable
Already got this voucher?