Afternoon Tea Week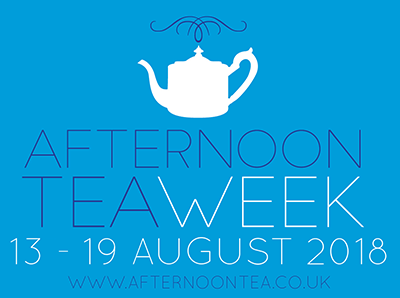 #AfternoonTeawithyourBFF
Afternoon Tea Week
Afternoon Tea Week 2018 is set to be the biggest celebration of British style and elegant eccentricity ever. This will be the eighth annual afternoon tea event to make a big song and dance about the tradition of mid-afternoon refreshments. The tradition dating back to Victorian times was started by the seventh Duchess of Bedford. It's claimed she created high tea while visiting the fifth Duke of Rutland at Belvoir Castle. Could she ever have imagined that her solution to afternoon hunger would not only turn into a British custom, but a week-long celebration?
Use code

TEAWEEK

for 20% off Afternoon teas
Valid from Mon 13th Aug to Sun 19th midnight
Afternoon Tea with your BFF
Tea for two – time to catch up with your bestie! From afternoon tea for 2 deals to the best afternoon tea in London, we have many ways for you to enjoy this quintessential delight. Make the most of this special week by enjoying a special themed afternoon tea, we even offer an Alice in Wonderland version if you want to really go to town.

With our special 20% discount running for the whole seven days, why not treat your BFF? Friendships cemented over afternoon tea feed tummies and souls.
Afternoon Tea Awards
This national awards programme recognises and applauds businesses who are full of passion and seek to bring you the best afternoon tea possible. The 2018 awards will be held at London's Hotel Café Royal, with judging by industry experts who focus on food, drink and service.
View all Afternoon Tea

More Information on Afternoon Tea Week
When did Afternoon Tea Week begin
Afternoon Tea Week was born at the turn of the millennium. Popularity has grown steadily over the past eight years and it's now nationally recognised as an annual event.
Best Places in London to Visit for Afternoon Tea Week
From a Midsummer Night's Dream afternoon tea held at The Swan, right next door to Shakespeare's Globe, to the lush green, stunning surrounds of the Palm Court at The Langham Hotel or the decadence of a chocolate themed afternoon tea at Hotel Chocolat's Rabot 1745, our range of London afternoon teas hits the sweet spot every time.
What awards are given out for Afternoon Tea Week
Best Traditional Afternoon Tea
Best Contemporary Afternoon Tea
Best Themed Afternoon Tea
Best Children's Afternoon Tea
Best Tea Service
Highly Commended
Commended