Delivering happiness, amazing people
About Us
It happens to thousands of people each week - an unsuspecting customer receives the gift of a life time from a loved one or colleague, but each experience is unique. We pride ourselves on our range of gifts, and the great experiences we can deliver to our customers. With over 500,000 gifts sold a year, we deliver happy memories to thousands! But to us Buyagift is about more than just delivering happiness, it's about the amazing Buyagift family we have built in our offices, and the close bonds we all have with our colleagues.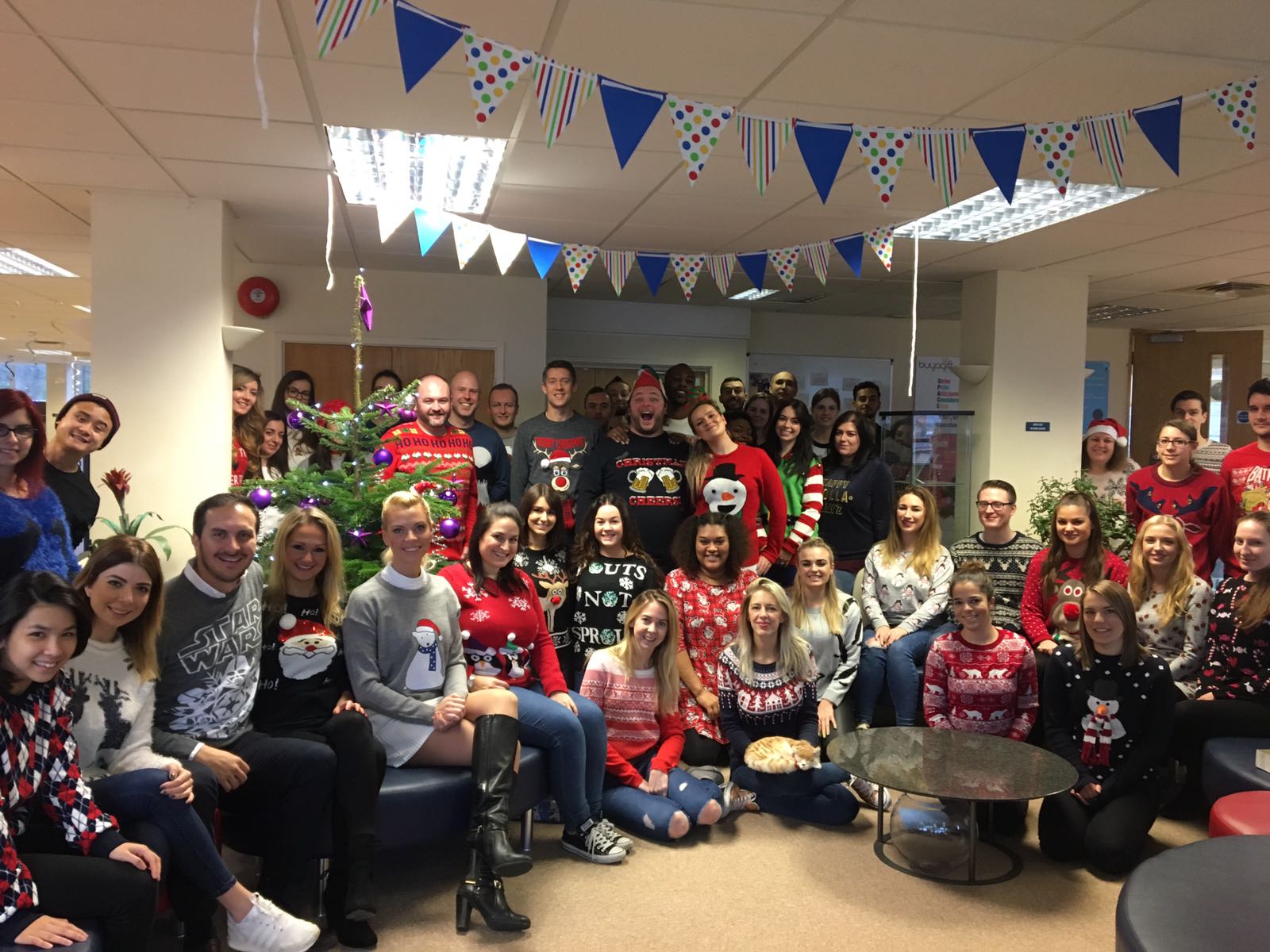 The Buyagift Love
"Buyagift loves to get involved in the office with special occasions, fancy dress, and charity days. Our themed pics always get comments on Facebook from friends and friends of friends saying "Wow, amazing - your work looks so much fun!."
Sarah & Sophie, Customer Services
"Here at Buyagift Headquarters, our fulfilment team process and pack your wonderful orders with pride and happiness - and the happiness continues when we deliver your special gift."
"Buyagift is great - our products are such good value and so much fun that I'm always off on an experience, or making my friends and family take part. They love it! It's so rewarding working for a company you truly believe in, and that gives you something back!"
"I only joined Buyagift a few months ago and already I've taken part in a summer sports day, a London scavenger hunt, several team nights out and weekly football matches! The office is great to work in as people work hard but work together. Also, unlike lots of other jobs, you're encouraged not to work long hours, which is a real perk."
"My view of business remains the same today as it was when the business started. We want to deliver happiness and amaze people. We work hard to keep all of our customers 100% happy and we often talk about 'the Buyagift Love'. I have always said that it is the team that makes a business great and I'm very proud of the team we have at Buyagift."
"Our Customer Service department is one of the most dynamic departments in Buyagift - we work hard and have fun. We have built up a fabulous team over the years! Company wide people are treated as individuals, and it is very much give-and-take which makes for a fabulous working environment!"
Awards We've Won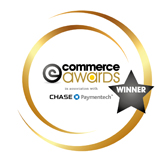 eCommerce Awards
Buyagift.com were delighted to scoop not one but four awards at the prestigious eCommerce Awards for Excellence.
The eCommerce Awards for Excellence is the most highly regarded event in the ecommerce calendar. Now in its 7th year, the Awards celebrate the very best the industry has to offer from groundbreaking innovations and campaigns to customer service excellence and revenue growth.
Buyagift.com won awards in the following categories:

·Best General eCommerce
·Best Marketing & Advertising eCommerce Campaign
·Pureplay eCommerce Company of the Year
·The eCommerce Gold Award

The Gold Award is stated as 'the best of the best' and is selected by the judges from all of the submission entries into the awards. The judges look for a company that has made the biggest impact in e-tail in the last 12 months, through a combination of online marketing, site innovation and implementation of a clear customer engagement strategy, including social media and mobile technology.

Best Companies
Best Companies have been producing and publishing the 'Best Companies to Work For' lists since 2001 to measure and acknowledge excellence in workplace engagement. Each year hundreds of organisations from a wide range of industries use this employee survey to measure the engagement of their employees. The responses from these surveys are collated and combined to produce an overall engagement score for each organisation. For 2014 Buyagift achieved a One Star rating - which we are really proud of.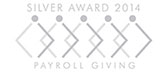 2014 Quality Mark
The Payroll Giving Quality Mark celebrates the achievements of employers that have adopted and successfully promoted Payroll Giving schemes in their workplaces, and have enabled their employees to give to the charities that matter most to them. The Quality Mark provides a benchmark of achievement, celebrates good practice and recognises employers who operate exceptional schemes. Every employer that offers a Payroll Giving scheme to their employees is eligible to receive a Quality Mark. Employers that achieve certain benchmarks are eligible to apply for a Bronze, Silver, Gold or Platinum Quality Mark. And we achieved a "Silver" award.
Corporate Info
At Buyagift we want the fun to extend to all areas of your life - that's why we also have a Corporate team who specialise in incentive schemes, loyalty rewards, team building activities, long service awards, corporate gifts and prizes. Our corporate team work with large and small companies to serve a range of needs, as well as offering competitive discounts and an unbeatable service to help you serve your clients more effectively. Check out their website here...