Two Night Breaks

If you're desperately in need of a break, want to whisk your partner off for an anniversary or birthday, or simply want to surprise a special couple you know, then you can't go wrong with a two-night hotel break, close to home, or maybe overseas!
We have a range of two-night hotel breaks to suit any type of person, from rustic old guesthouses with plenty of old world charm to modern, minimalistic sophisticated and stylish hotels. All you have to do is pack accordingly!
Simply search for the area you want to visit, or the theme of your short break, choosing from romantic breaks, unusual escapes, country, city or seaside breaks and marvel at the choices you have. Whatever your budget, there's sure to be a break to suit you, and whoever you want to take with you!
You can also opt for a hotel with a romantic meal built into the price, or opt for a spa break with treatments available to make sure you really enjoy a relaxing break away. So why not browse our huge selection of hotels, motels, guest houses and even glamping destinations and treat yourself, or someone else to a two-night break. You deserve it!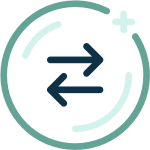 Look forward to a whole new world of possibilities
Our vouchers offer freedom and flexibility with validity for 20 months*