Experience Bridgerton for the Day
Calling all lords and ladies! If you have an appreciation for all things period drama related – and spent last year devouring the hit television series, Bridgerton – then you are most certainly in for a treat. That's right – you can now embrace your inner Daphne and Duke of Hastings on the Bridgerton guided tour.
The Bridgerton Experience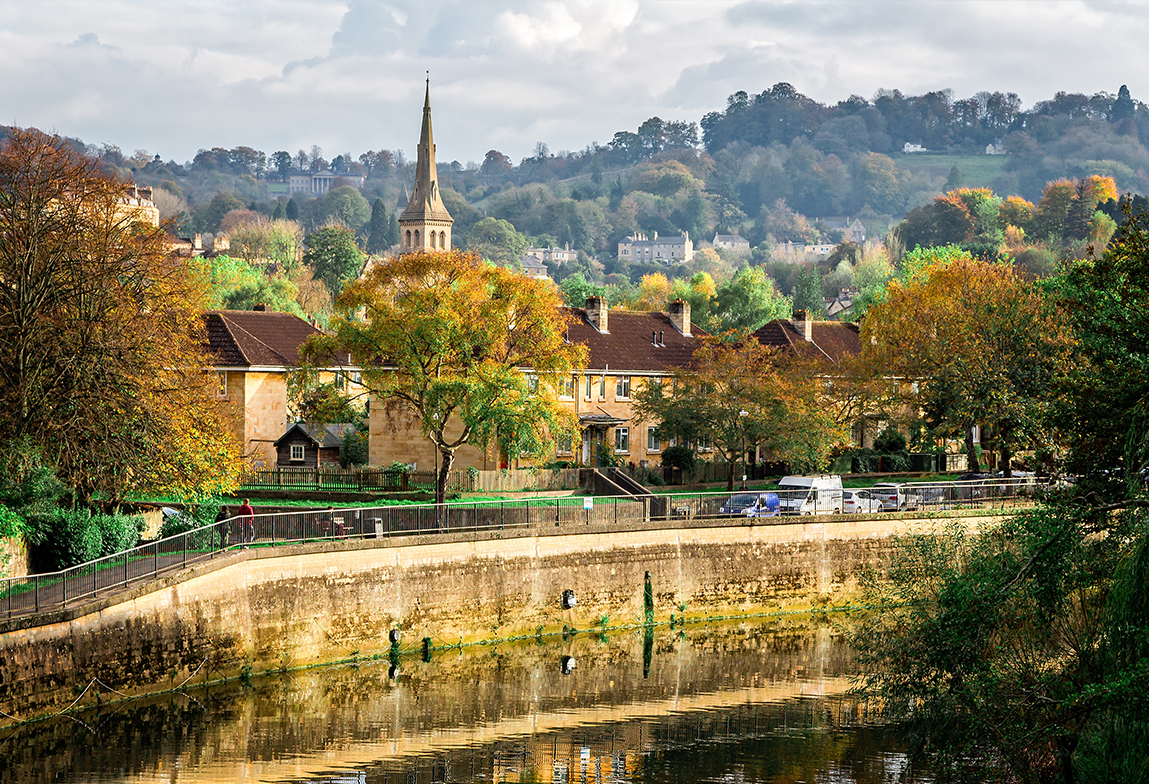 Meander over to Lady Danbury's handsome home, take a peek at the sultry setting that is the boutique gown shop of Madame Delacroix and marvel at many an idyllic exterior – this tour will allow you to discover the delights of Bath and see some of the famous filming locations from the series.
Dear reader, if you want to learn more about just what to expect on this beguiling tour of Bath, then do continue…
What to Expect from the Bridgerton Experience?
Lady Whistledown cordially invites you to attend the activity of the season. Become one of societies finest for the day and admire the historic architecture of Bath, all whilst listening to the subtle sounds of Bridgerton and authentic classical music through a set of headphones, which will be provided.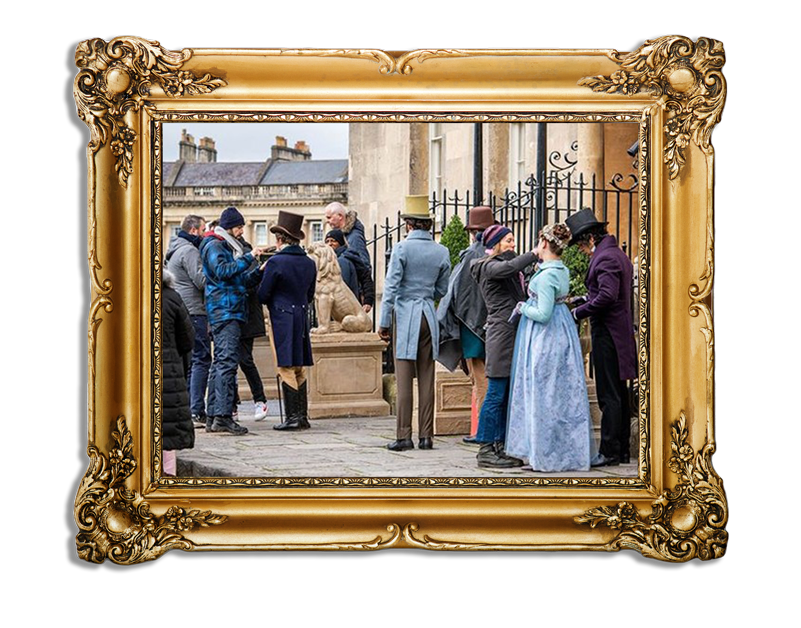 This two-hour experience for two will see you exploring the cobbled paths of Bath and walking in the famous footsteps of some of your favourite characters from the television show. You can both explore the iconic and most gossiped about filming locations, as well as hear some of the inside anecdotes and highly sought-after trivial facts from behind the scenes of Bridgerton.
This historic day trip will take you on a journey through the city of Bath, where you'll learn all about how the stylish, contemporary jewel of Somerset went under a regency-worthy transformation to depict 19th-century London.
Available to any eligible bachelor, debutante or fashionable member of society from 2pm, this experience runs every Saturday throughout the months of March to October. Take a turn with your chosen accomplice and meet outside The Ale House in York Street before embarking on your Bridgerton-themed day out. Trust us, anyone who's anyone will be there.
Other Things to See and Do in Bath
Fancy flying high and admiring the city from above? Experience a bird's-eye view of Bath from the sky – English weather permitting, of course. If you've got a head for heights, why not journey through the skies and try a hot air balloon ride? Flights are also known to take off at dawn or dusk, so that riders see the city at its most beautiful, during sunset or sunrise. Take in the Somerset countryside and snap the city from a different angle on your next visit.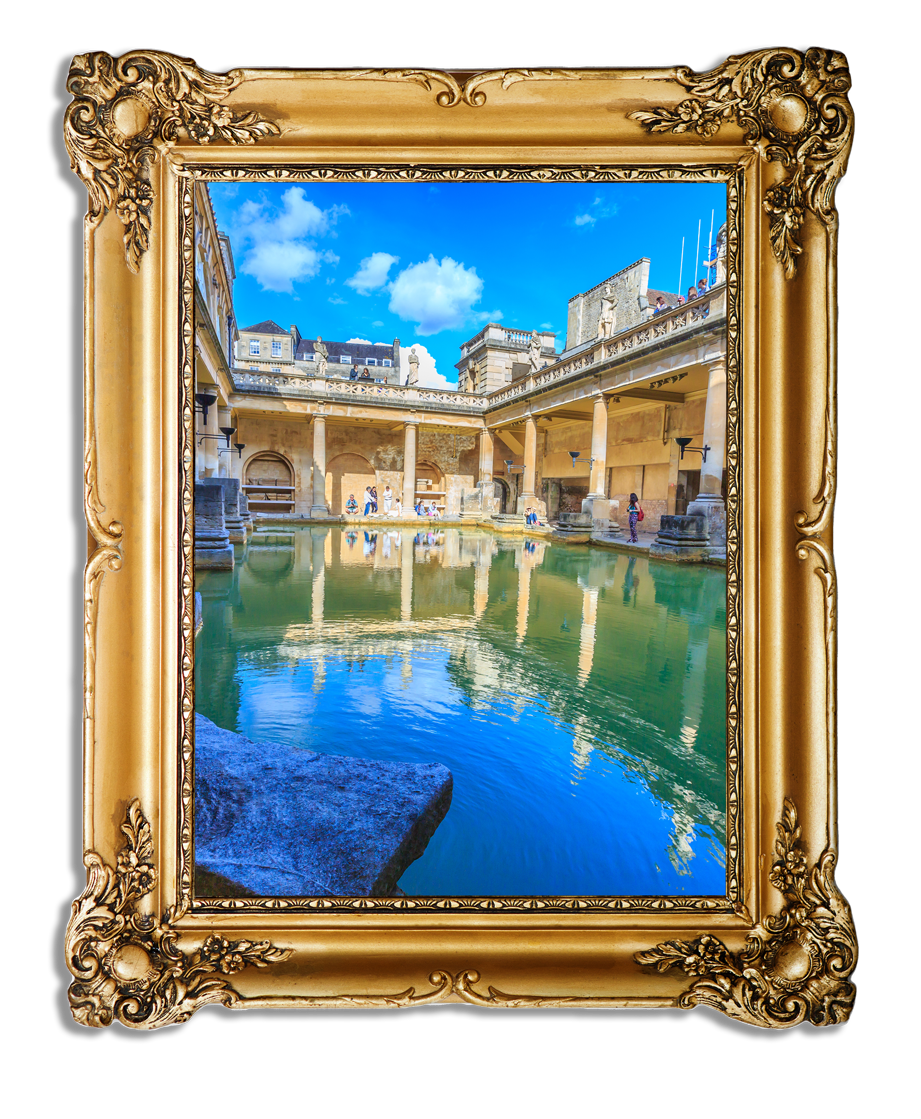 Are you a lover of the arts? Take centre stage and visit the Rondo Theatre, located in Larkhall and experience the intimate nature of the city through an unforgettable performance. Add a little theatre during your next stay in Bath and enjoy a production with the Rondo Theatre Company, who've been putting on showstoppers since 1953. Get in touch with your dramatic side and spend an evening at this charming local venue. Break a leg!
The clue is in the name – and we have the Romans to thank for the beautifully preserved baths in, you guessed it, Bath. These trailblazers discovered the hot springs in the city and created some spectacular structures to accommodate them. The Roman Baths are situated in the centre of Bath and are a stunning reminder of the historic legacy they've left behind. Dip your toe into history and sink into the warming natural springs that this city in Somerset has to offer.
Or, if you've had a taste of the Bridgerton guided tour and want to continue the fairytale, you could pay a visit to the period drama lover's dream day out – The Jane Austen Centre. Bath was once home to the history-making author, so it's no surprise that this homage to her is one of the city's most visited attractions. The centre can be found in an original Georgian townhouse, where it allows visitors to journey through the life of Austen – with the help of costumed performers and intimate details of her 19th-century life. Sip on a cup of tea or two in the Regency Tea Room and fall back in love with Austen and her novels. See all of this beautiful city's famous attractions with an overnight stay in Bath or why not treat yourself to five nights away?