Delivering Happiness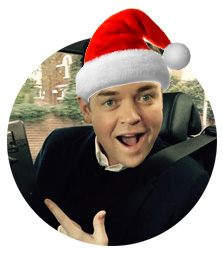 Buyagift.com Deliver Happiness with ITV's Stephen Mulhern
At Buyagift.com our aim is to create amazing, long-lasting memories with the gift experiences we provide, and as such the Buyagift motto is 'delivering happiness'. This Christmas, we wanted to give our customers the chance to deliver some happiness themselves to someone who they believe is an unsung hero or someone who has gone the extra mile for others without a second thought, by surprising them with a gift experience that will create special memories for years to come, just to say 'thank you'.
We asked our customers to nominate their hero and to tell us the reasons why, they could have been nominated for anything from charitable work, keeping a positive outlook through adversity or going the extra mile to help others.
We were overwhelmed by the hundreds of nominations that came flooding in, all from people wanting to say thank you to someone special. After much deliberation, three winners were chosen from across the country and little did they know they would be surprised on their very own doorstep by a very special celebrity!  

On Wednesday 18th November, ITV's Stephen Mulhern helped us to deliver happiness by hand delivering the gifts to the winning heroes at their very own homes, and we captured it all camera!

Stephen Mulhern was delighted to support us with this campaign and said, "It's so important to take the time to truly appreciate those that have done fantastic and selfless things for others, and this is what the campaign with Buyagift is all about, just taking the time to say 'thank you'. We have surprised some incredible people with a gift that will create special memories for them, to show them that they are truly appreciated. We travelled nearly 500 miles to surprise our heroes but it made it all worthwhile just to see the smiles on their faces! "

The Winning Heroes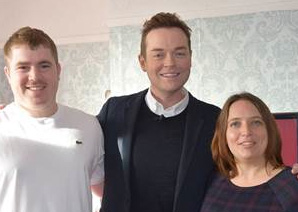 Callum Wilson from Southampton was nominated by his sister Samantha Wilson for serving in Afghanistan for 8 years and overcoming a serious injury whilst still managing to be a huge support to her.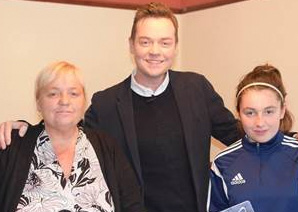 Antonia Kingscott from Birmingham was nominated by her Mum Sonia Kingscott, for being a huge support to her whilst she battled cancer, and still managed to carry on with everyday life and secure her dream of getting into the West Bromwich Albion football team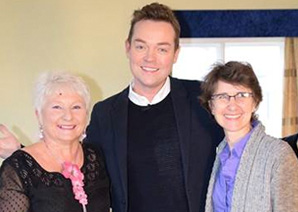 Jean Hancox from Wolverhampton was nominated by her friend Sian Hallewell for dedicating her time to raising awareness and helping those with breast cancer after overcoming cancer herself, and for all the volunteering she does to improve health services in Wolverhampton.