Be Batman for the Day and Drive the Famous Batmobile
How to Drive the Batmobile
Reckon you've got what it takes to be the next vigilante? Feel super and star in your own film by becoming the next Guardian of Gotham. That's right – you can now take the wheel and drive the world-famous Batmobile. Whether you're keen to surprise a superfan or if you're a fierce Batman fanatic who fancies treating themselves, a three-mile spin in an iconic superhero vehicle is sure to satisfy!
From learning all about the background of the Batmobile to tips and tricks on how best to control this beast of a vehicle, the ins and outs of this iconic driving experience can be found below. Allow yourself to step into the shoes of Bruce Wayne this year. Mask up and let the comic pages come to life.
The History of the Batmobile
So, where did it all start? If you're wondering how this crime-fighting car became the phenomenon it is today, then you've come to the right place.
Batman first came into our lives through the pages of Detective Comics over 75 years ago, in May 1939. Soon to be recognised as one of Batman's best-known weapons, the Batmobile made its debut and continued to appear until it was featured on the comic cover for the first time for the 20th issue. Over the years, the car changed in shape, size and features fairly frequently – due to the many artists who interpreted it differently.
During the 1960s, the first fully operational Batmobile vehicle was built for the new TV adaptation of Batman – one that was made with unique considerations so that it could be replicated for future Batman illustrations. The Batmobile then made a return to the big screen almost three decades later, on the set of the live-action Warner Brothers Batman films – as well as appearing in animation when Batman: The Animated Series was released.
All things considered, it's safe to say that this exemplary vehicle has had an evolutionary journey like no other!
What to Expect When Driving the Batmobile?
Recline in its leather seats, truly admire the bat-like qualities of this automobile and put it through its paces whilst taking it out for a six-mile spin. New to fast cars? Don't sweat it. You'll receive a full introduction and safety briefing prior to taking the wheel. Just remember to read up on the rules before revving up the engine.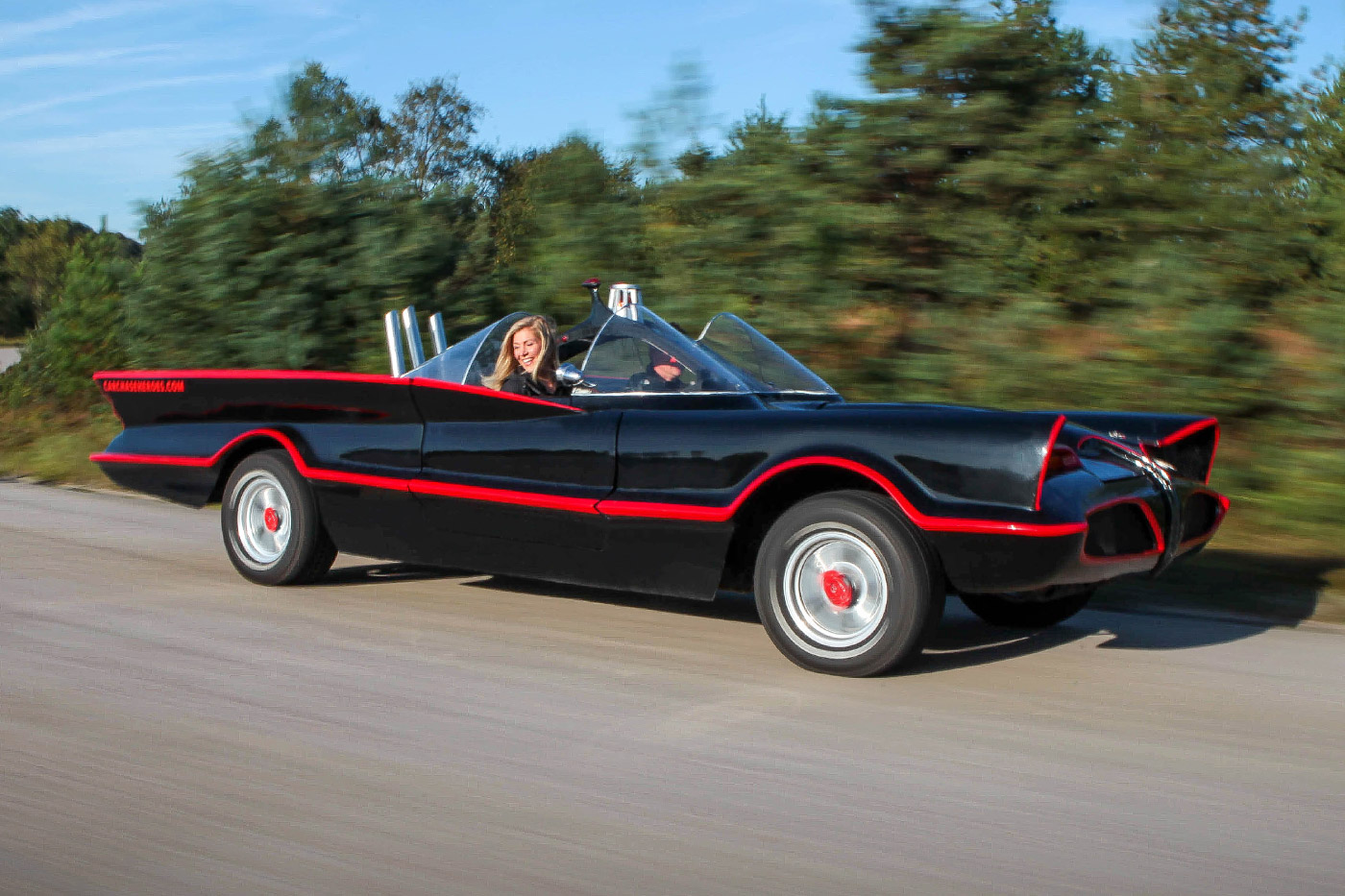 Firstly, there's only one Batman in Gotham so, naturally, the experience itself is only valid for one person. Robin will just have to wait at the sidelines, along with any other family and friends who'd like to spectate. To all you younger Master Wayne's out there, an adult must accompany you if you're under the age of 18 (the minimum age for this experience is 17).
Though the experience itself is available week round and year round, dates are always subject to availability. Be sure to get your chosen date in the calendar at top speed before another Batman-to-be beats you to it.
Tips for Driving the Batmobile
Want to remain safe while reaching supersonic speeds? Aside from checking your mirrors for any baddies who may be on your tail, here are some top tips for driving the bracing Batmobile.
Cancel coasting – when you take a sharp corner turn, make sure that you don't accelerate or decelerate. Trust us, though you might be tempted to go in all guns blazing, the car will move along the track far better and you'll come out of corners in a cleaner fashion.
Perfect your positioning – firstly, lock in the position of your legs by pushing your clutch and brake pedals all the way down. Your legs should then be slightly bent, meaning that you can move your seat backwards or forwards to find the right spot.
Then, you should find the right position for your hands on the wheel – which can be easily done if you rest your wrists on top of the wheel first. Recline your seat until your arms are slightly bent and comfortable.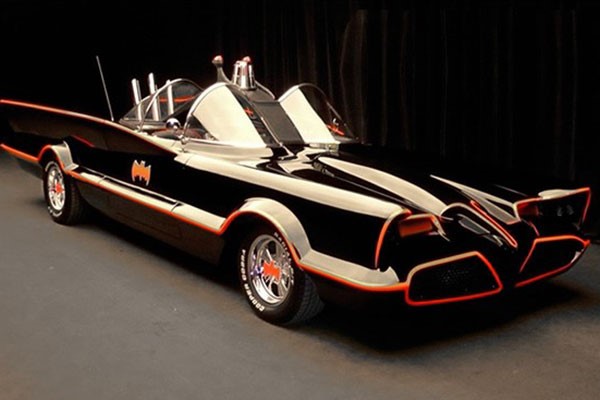 Next, you should adjust the height at which you're sitting and lower your seat as low as possible, without compromising your view out of the windshield. This helps reduce the car's centre of gravity and should give you a better sense of the road.
Lastly, adjust your seat bolsters, if there are any, so that you're fully 'held' by the seat. By doing this, you'll be unlikely to slide off on tight turns around corners.
Think about your hands – in order to ensure that steering is as accurate as possible, it's always best to have your hand at nine and three whilst driving fast. Even when taking a turn, we recommend keeping both hands on the wheel – even if that means crossing your arms. However, when it comes to taking a hairpin curve or shifting gears, you will need to remove one hand. In this instance, be sure to get your free hand back to its original position as soon as possible.
Where Can I Drive the Batmobile?
Though you may not have Gotham City nearby, that doesn't mean you won't be able to ride the Batmobile. With Buyagift, you can embrace your inner bat in a variety of locations across the UK. Please be aware, locations may vary according to the experience. Please see some of the available driving tracks below:
East Midlands:

Bruntingthorpe – Leicestershire

Blyton Park – Lincolnshire

Northampton – Northamptonshire

East of England:

Bruntingthorpe – Leicestershire

Blyton Park – Lincolnshire

Northampton – Northamptonshire

North East:

York – North Yorkshire

Sunderland – Tyne and Wear

North West:

Three Sisters – Greater Manchester

South East:

Abingdon – Oxfordshire

Bicester – Oxfordshire

Bury St Edmunds – Suffolk, Dunsfold Park – Surrey

South West:

Perranporth – Cornwall

Bovington – Dorset

Castle Combe – Wiltshire

West Midlands:

Stoneleigh Park – Warwickshire
Whether it's in the South or the North, the East or the West, rest assured that you'll be able to channel your inner Christian Bale at a wide selection of spots in the UK. All that's left to do now is to grab your cape, brush up on your Batman trivia and get booking. Come on, you know you want to!
If you still want the full Batman experience, without having to get behind the wheel of the legendary Batmobile, why not experience the wonders of the DC Universe with a delicious three-course meal for two at the stylish Park Row? This unique dining experience is perfect for comic book fans – featuring such delights as nitro popcorn and a levitating alcoholic drop! Alternatively, if it's an out-of-this-world family experience you're after, why not opt for a superhero photoshoot? If you're more Marvel than DC, then this experience is sure to bring your fantasy to life.