The Ultimate Bournemouth Travel Guide
The Ultimate Bournemouth Travel Guide

Nestled in a bay on the Dorset coast, you'll find Bournemouth – a quintessentially British seaside town that's famed for its seven miles of golden sandy beaches and bursting at the seams with charm.
As the UK looks to embrace another year of the Great British Staycation, we've put together everything you need to know about Bournemouth. From things to do, places to visit, romantic experiences, the best beaches and where to stay, we've done all the hard work for you – all you need to do is pack your bucket and spade.
Places to visit in Bournemouth
Charming, beautiful, quirky and cool, this stunning seaside town has a little something for everyone. From golden sandy beaches and lush gardens to cafés and dinosaur-themed mini golf, you'll never be short of places to visit in Bournemouth.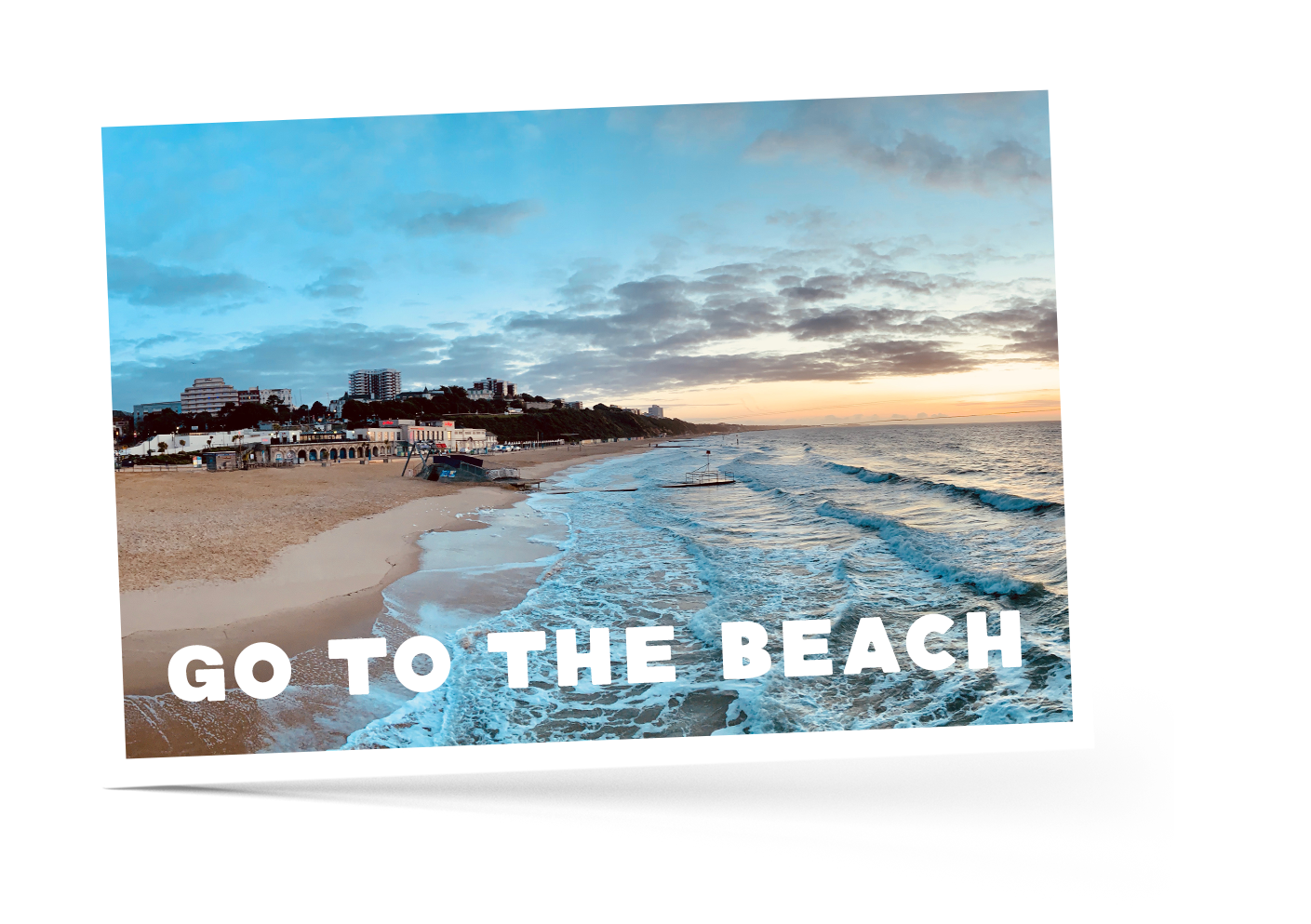 1. Go to the beach Nothing says British seaside quite like Bournemouth's beaches and famous pier lined with arcades, food stalls and attractions. In fact, Bournemouth has over seven miles of beaches scattered across the beautiful bay between Hengistbury Head and the opening of Poole Harbour. Expect white and yellow sands and sparkling waters, perfect for surfing and splashing, water sports, sandcastle-making and sunbathing. Walk along the promenade with an ice cream in hand and you'll reach the historic Bournemouth Pier, where you can soak up views of the stunning Jurassic Coast as the sun sets over the sea. View the range of Bournemouth beaches here.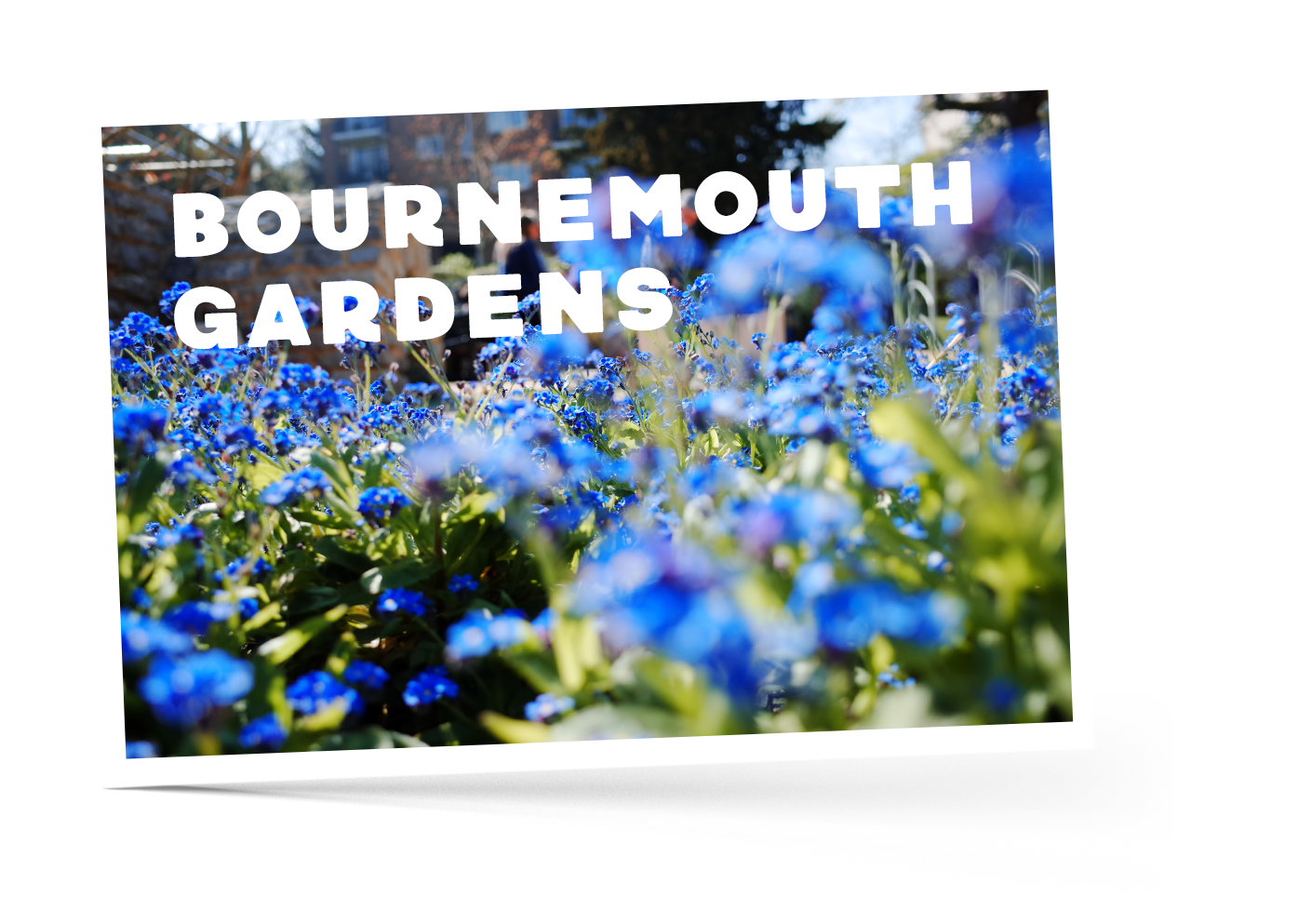 2. Visit the Bournemouth Gardens For those who love a good ramble, take a free stroll around the Upper, Central and Lower Gardens that run through the town centre. Dating back to the Victorian era, these Grade II listed gardens are bursting with life, featuring colourful flower beds, lush lawns and even a small river. Whilst the Lower Gardens are most popular due to their proximity to the town – as well as its bandstand, aviary and mini golf course, the Upper Gardens are much calmer and provide a perfect floral getaway from the hustle and bustle of the promenade.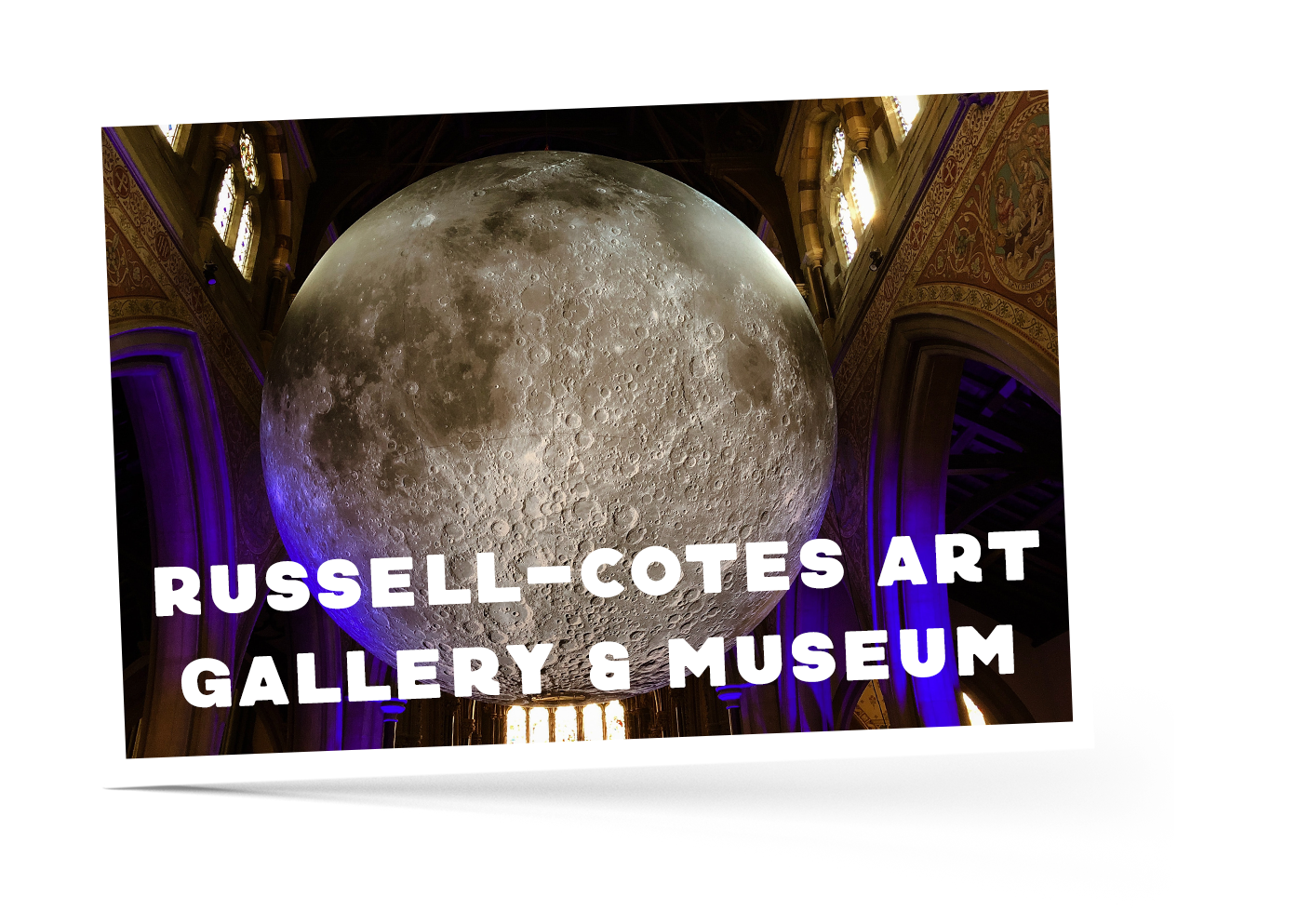 3. Go to Russell-Cotes Art Gallery and Museum Looking for a bit of culture on your holiday? You're sure to get your fill at Russell-Cotes Art Gallery and Museum. This opulent seaside villa was gifted as a lavish birthday gift from Merton Russell-Cotes to his wife Annie in 1901 and became a place where the quirky couple stored their eclectic collection of art and antiquities from across the globe. Now open to the public, this Grade II listed property is the most fascinating of museums and galleries, complete with a garden, outdoor terrace café with a stunning panoramic view of the sea and a gift shop. An experience not to be missed!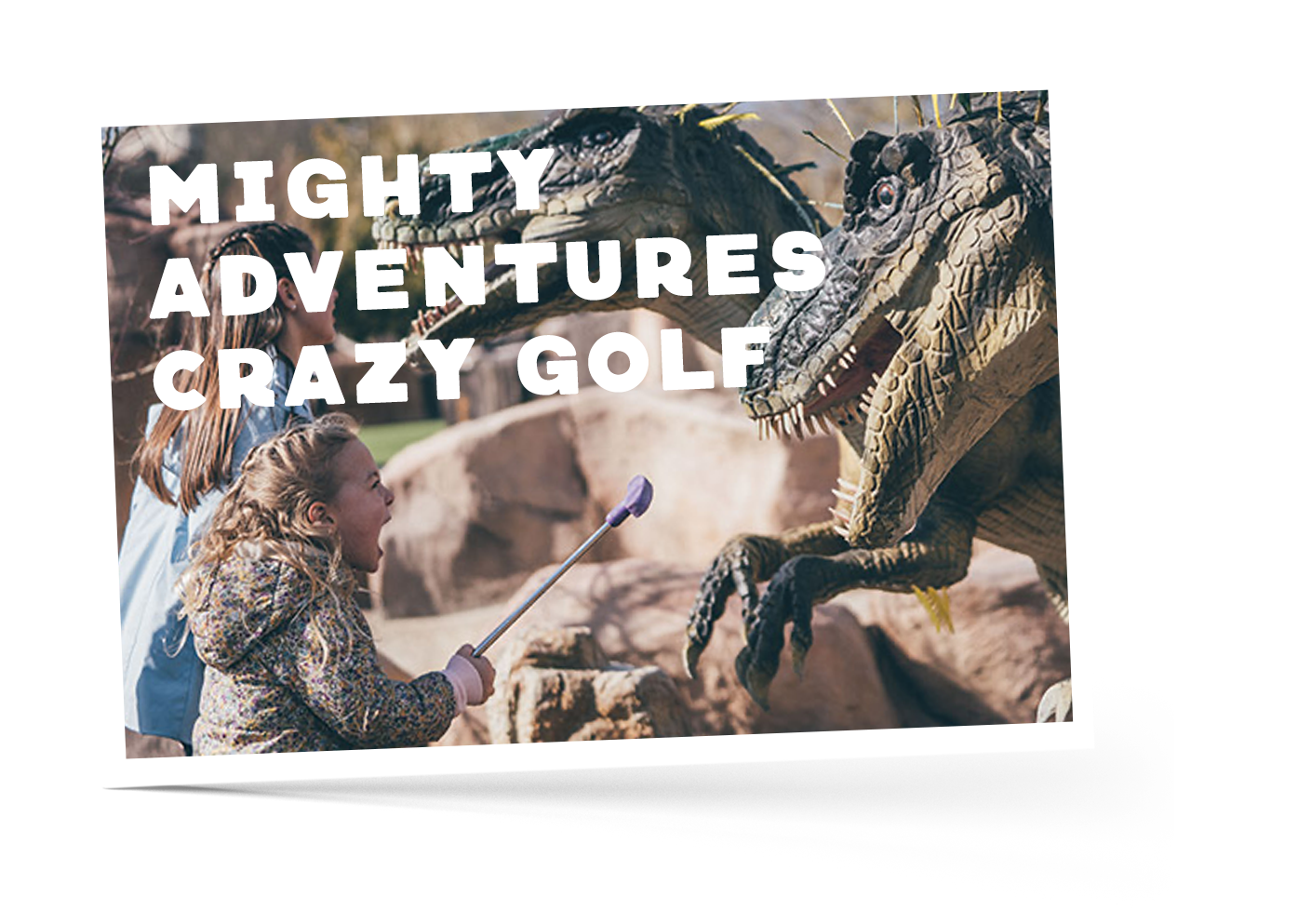 4. Play a round of golf at Mighty Adventures Crazy Golf For a family-friendly day out a little off the beaten track, you must visit the Mighty Adventures Crazy Golf course. Your little ones will be amazed by the course's moving dinosaurs, thundering waterfalls and steaming volcanoes. The whole course has been designed to be both fiercely entertaining and educational, as kids learn all about our extinct predecessors as they play. Now that's what we call a hole in one.

Things to do in Bournemouth
With so many beaches and experiences to choose from, it's hard to pick the best Bournemouth attractions to pop on your staycation itinerary. To keep you on track, check out our favourite Bournemouth activities below, from water sports to breweries and comedy nights!
Is Bournemouth good for surfing?
Yes! Described as "the California of the South Coast" by Wavelength Magazine, Bournemouth is steeped in surfing history and attracts surfers from all over the UK. Although often overlooked for other surfing beaches in Devon and Cornwall, Bournemouth has quickly grown into a surfing hotspot with a big and passionate community of surfers. Head down to the east side of Bournemouth beach for some fun beach breaks or sign up at the surfing school for some lessons – the instructors there are sure to give you the inside scoop on surfing in Bournemouth and where all the gnarliest waves can be found in the area!
Things to do with kids in Bournemouth
Let's be honest, the kids will most likely want to be buried neck-deep in sand on the beach – but how do you keep your little ones entertained if the weather takes a turn? If you're looking for things to do in Bournemouth in the rain or just want some alternative family activities banked in your arsenal, look no further!

Romantic things to do in Bournemouth
It doesn't get more romantic than sun-kissed picnics on the beach but if you're looking to ramp up the romance on your getaway this year, we're here to help! From spa days to afternoon teas, take a look at our best things for couples to do in Bournemouth.

Best beaches in Bournemouth
Bournemouth is blessed with seven beautiful miles of sandy shores that wrap around Poole Bay. As well as many stunning Blue Flag awarded beaches, you'll also have your pick from a wide range of buzzing cafés, restaurants, water sports centres, shops and promenades for the perfect day at the beach. Here's our pick of the best!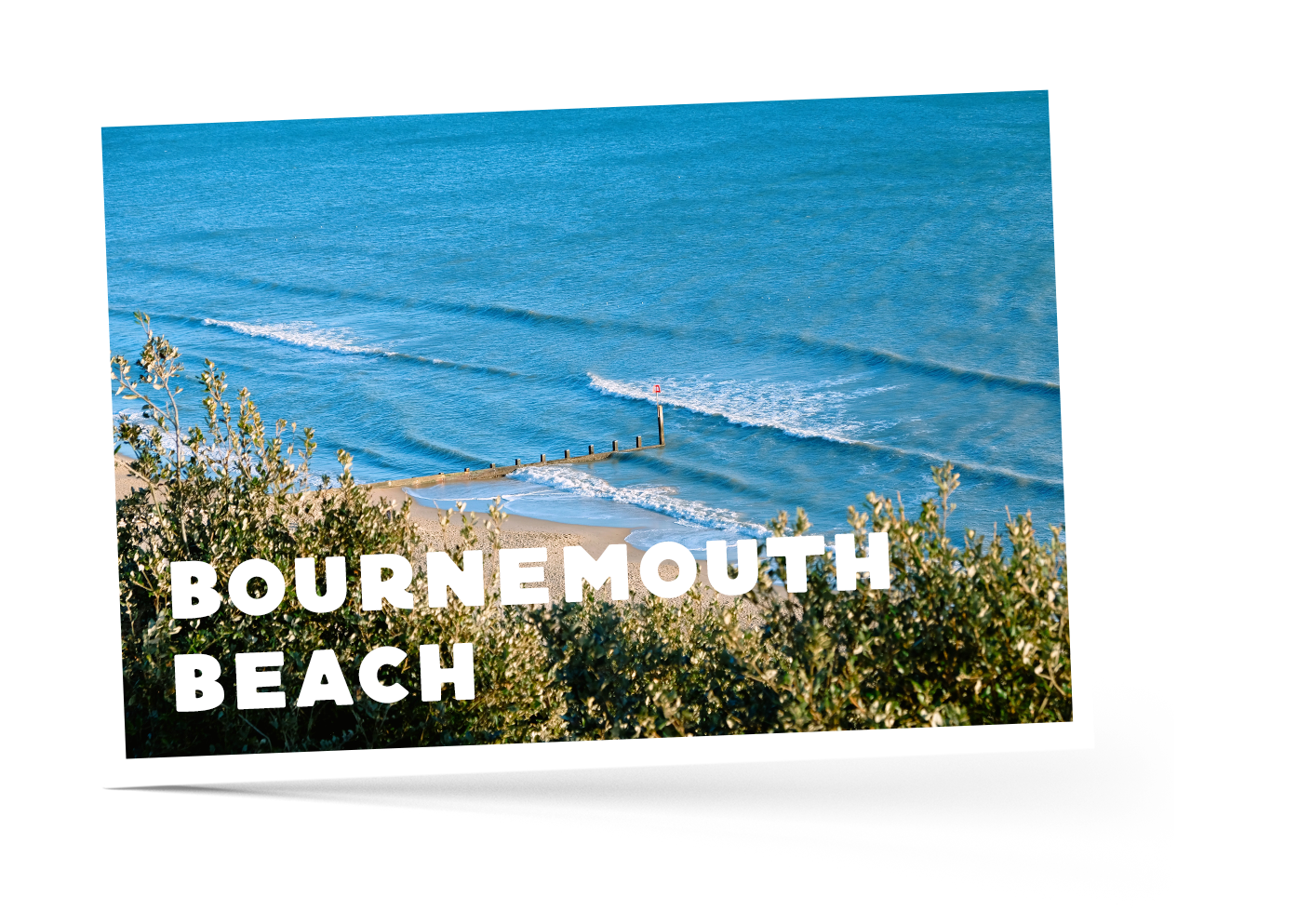 Bournemouth Beach Right at the heart of the action, you'll find Bournemouth Beach. A stone's throw from the city centre, you're only moments away from cafés and Bournemouth's Big Wheel if you need a little break from sunning yourself. Bournemouth Pier is also a great hotspot for both keen and newbie surfers alike who are looking to catch a gnarly wave or learn some tricks of the trade from specialist instructors!

Durley Chine Beach A Blue Flag beach, Durley Chine Beach is a lot quieter than Bournemouth Beach and is perfect for families with young children who like a little more space for building sandcastles and playing beach cricket. After catching some rays, why not head to the Chineside Café for some snacks or grab a few drinks on the terrace at the Durley Inn?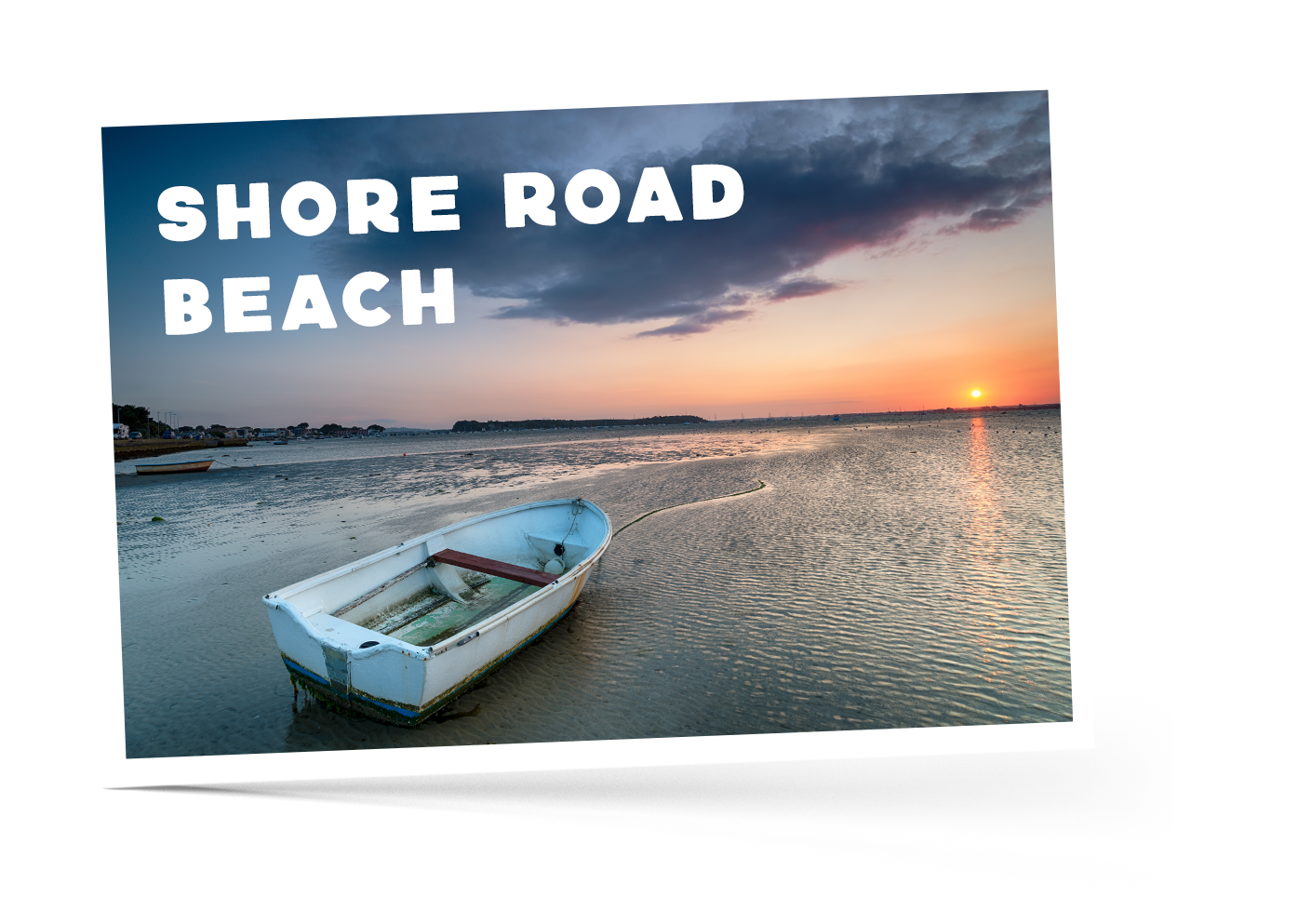 Shore Road Beach Near the start of the Sandbanks Peninsula, lies a long sloping stretch of sand and sea known as Shore Road Beach. Ideal for paddling and water sports, this beach is a haven for surfers and swimmers who can take advantage of the brilliant facilities at the Watersports Academy. Head there for a whole host of exciting water-based activities from sea kayaking to paddleboarding and kitesurfing!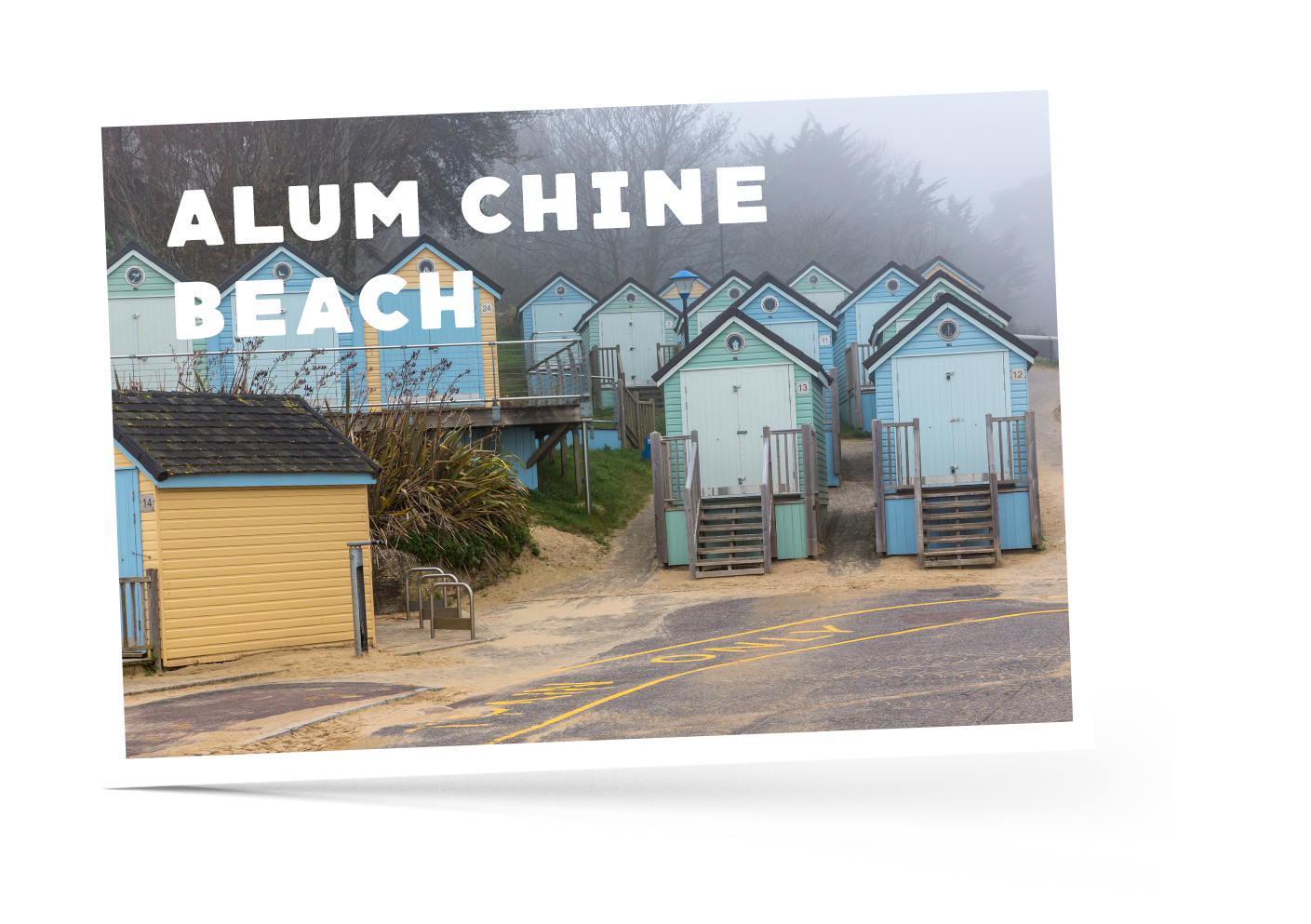 Alum Chine Beach One of the most picturesque and popular beaches in Bournemouth is Alum Chine, a Blue Flag beach with stunning white sands. Kids can get their fill of ice cream at the many kiosks scattered along the promenade and explore the pirate-themed playground, while the adults can relax and listen to the waves crashing against the shore or walk up to the breathtaking Alum Chine Tropical Gardens at the top of the beach. Plus, it's good news for playful pooches as Alum Chine is one of the only dog-friendly beaches in Bournemouth!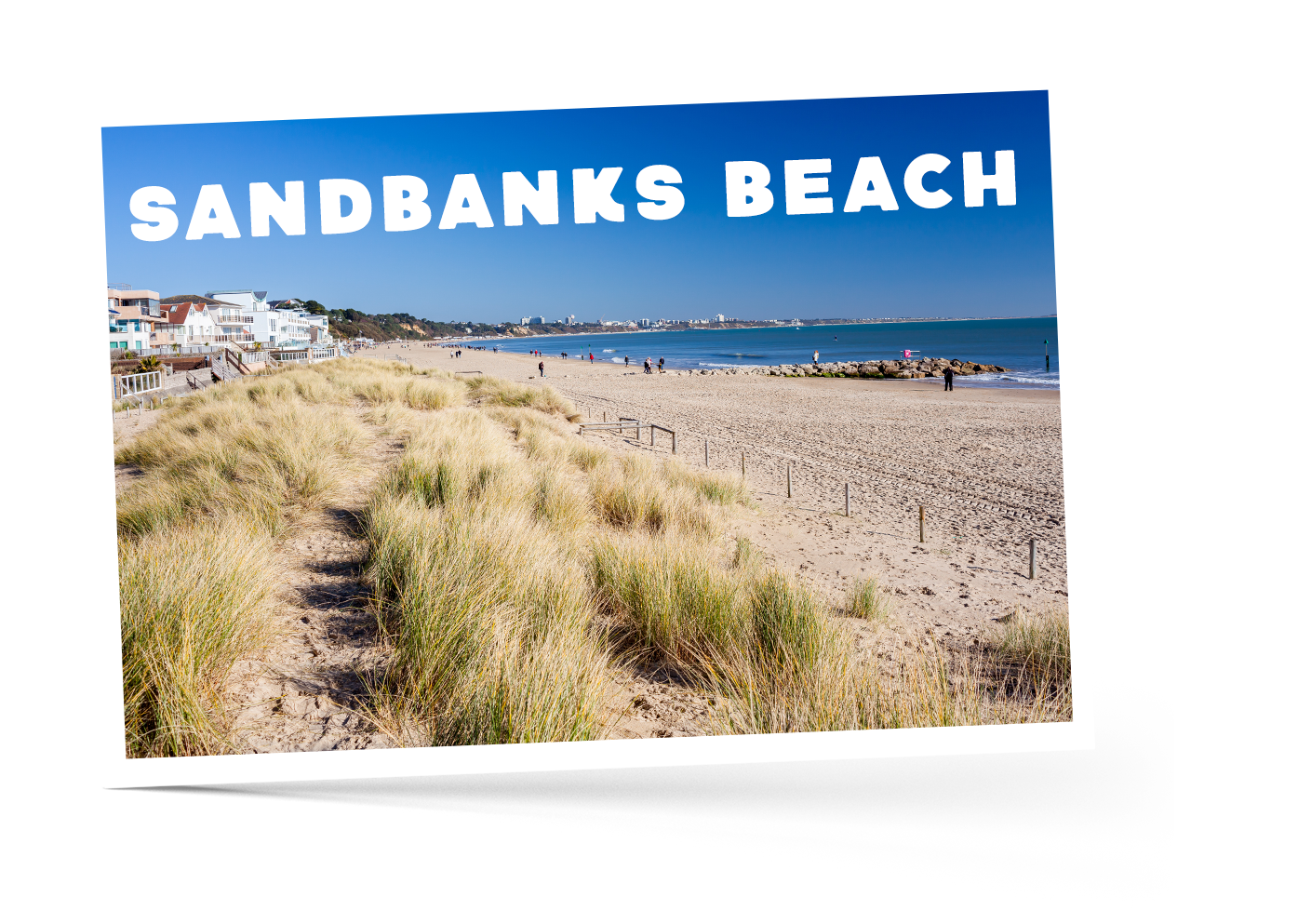 Sandbanks Beach The home of the British Beach Polo Championships, Sandbanks Beach is a busy golden sandy beach with sparkling blue waters and is widely regarded as one of the best beaches in the UK. Complete with cafés, water sports equipment, a crazy golf course and even Rick Stein's famous Sandbanks restaurant, Sandbanks truly has something for everyone and is not to be missed!

Where to stay in Bournemouth
From boutique escapes to chic seaside hotels, you can book the perfect coastal escape to suit you from our selection of the best hotels in Bournemouth. May the Great British Summer commence!

Wanting to browse more UK short breaks?