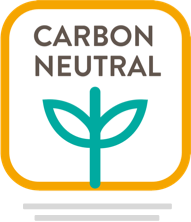 Proud to be a Carbon Neutral company
As the UK's leading provider of experience days, we want to set the bar high on what responsible business in our industry should look like – today and in the future. Being a responsible company starts with safeguarding our environment this is why we have worked hard to become climate neutral and we determinedly strive to continue finding new ways to reduce our emissions.
Following a thorough process of measuring our carbon footprint and the purchase of carbon credits, we're immensely proud to say that we continue to be a carbon neutral company- and have been officially awarded the status of Carbon Neutral Company! In addition, we also took the decision to calculate and take responsibility for all the emissions created as a result of the experience days taken so we have also achieved the Carbon Neutral Services status.
With our experiences designed to cut down on the amount of 'stuff' we consume, you can confidently shop knowing full well that our gifts aren't contributing to unnecessary waste. Sustainability truly is the best present you can give someone this year! By choosing experiences from Buyagift, you can rest assured that you're supporting a better, cleaner future.