How to Win Your First Car Race
Five Speed Tactics to Win Your First Race
Know someone who's ready to rise to the challenge and take on their first high-speed race? Are they keen to take the wheel and dash to first place? Mastering how to win a motoring race is no easy feat. Sure, we can all put pedal to the metal and tear up the tarmac on an empty track but coming out on top is hard when there's a little competition involved. Like most things in life, preparation is key – and driving a fast car is no exception (ask Tracy Chapman).
Know someone who has got what it takes to dominate the track? Here to help wannabe racers everywhere, the team at Buyagift have crafted a beginners' guide on how to win a car race. We also have several driving experiences that are sure to get hearts racing. From helpful car racing tips to pointers on how to prepare mentally for all things motorsports, this guide has all one needs to know…
1. Fast and Consistent Lap Times
Hoping to make competitors eat dust? Fuelled with passion and fervently keen to break a record time? A car race isn't what it should be without speedy, steady laps around the track. Here are some top tips on how to do just that…
Start slow, finish fast
Slow and steady wins the race, right? This may be a surprise but starting off as Speedy Gonzales isn't the best way to maintain a consistent pace around the track. The key to a fast lap on the track is to start slow. Racing car drivers can maintain a stable speed whilst the tyres' grip is on the turn by ensuring a gentle transition between throttle and braking.

The vehicle is at its most stable when in a straight line – this is when racing drivers get most of their braking done – so that they're prepared for that ever-approaching corner. Starting off slow and coming out fast allows racers to reach a top speed faster, as they can come in early on the throttle before hitting the next straight section of the track.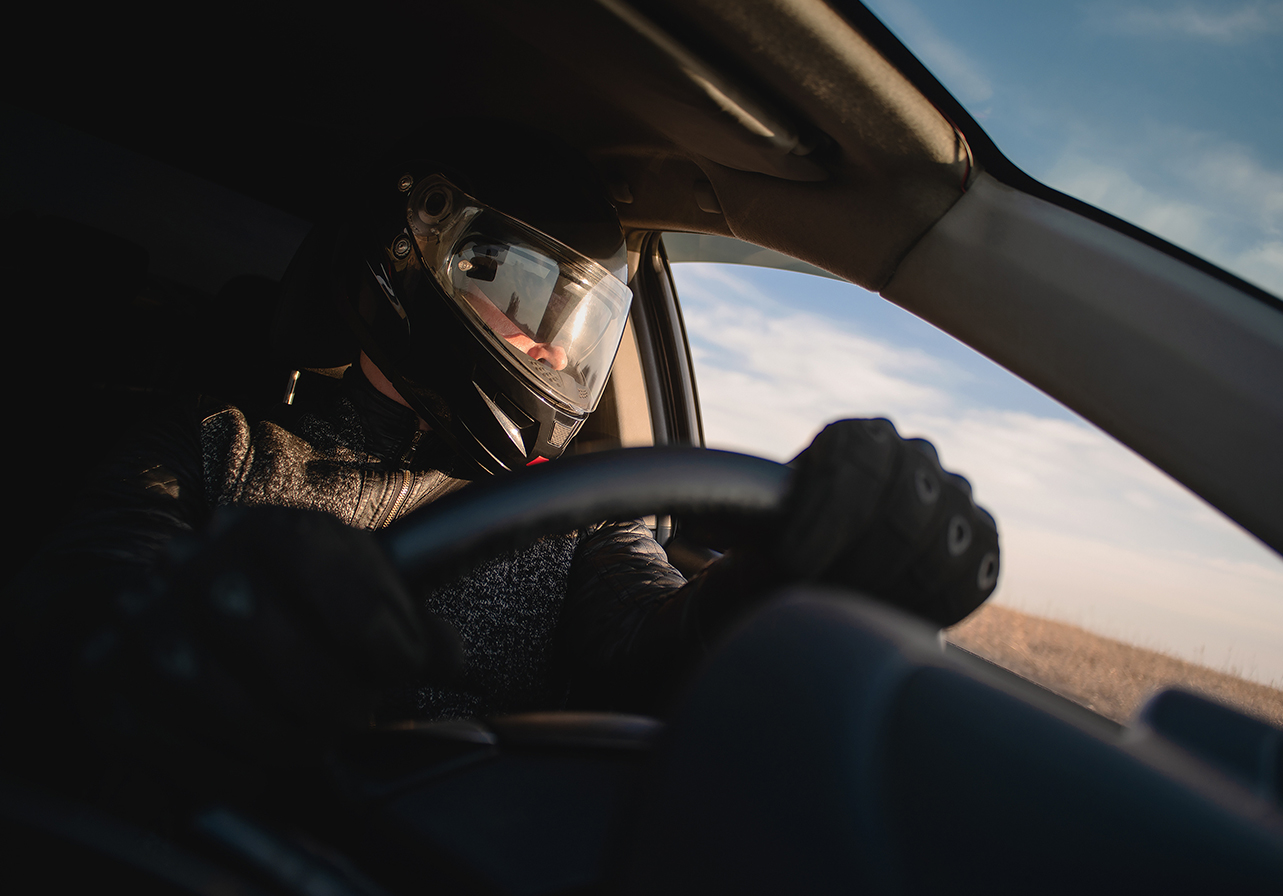 Steer smoothly
Perfecting performance doesn't always mean rinsing through an entire tank of petrol. Don't treat the accelerator like a light switch – brakes and hard stops should only be used at the right time. It should be smooth sailing when it comes to steering.
Professional race car drivers put a lot of work into finding the right balance of their car – which, in turn, helps them go faster. Trust us, no budding racer will be moving up the gear if they stay smooth.
Pick the right position
Keen to have control? Contrary to common opinion, the right way to hold the wheel is at three and nine o'clock for performance driving. Not only will this provide more control of the car, but it'll also be easier to turn quickly at a higher speed.
2. Things to Do to Prepare for Your Track Day
From reading guides to watching clips of favourite racers who rule the track, there are a number of things to do to prepare for a track day. If you ask us, however, we'd say that practice makes perfect …
How wide is the track? Are there a lot of twists and turns? Is there room to manoeuvre? The best drivers are the ones who can map out a track before race day has even begun. Get a feel for the road before the big event! Become familiar with the track and this will help you to naturally navigate it to a better standard.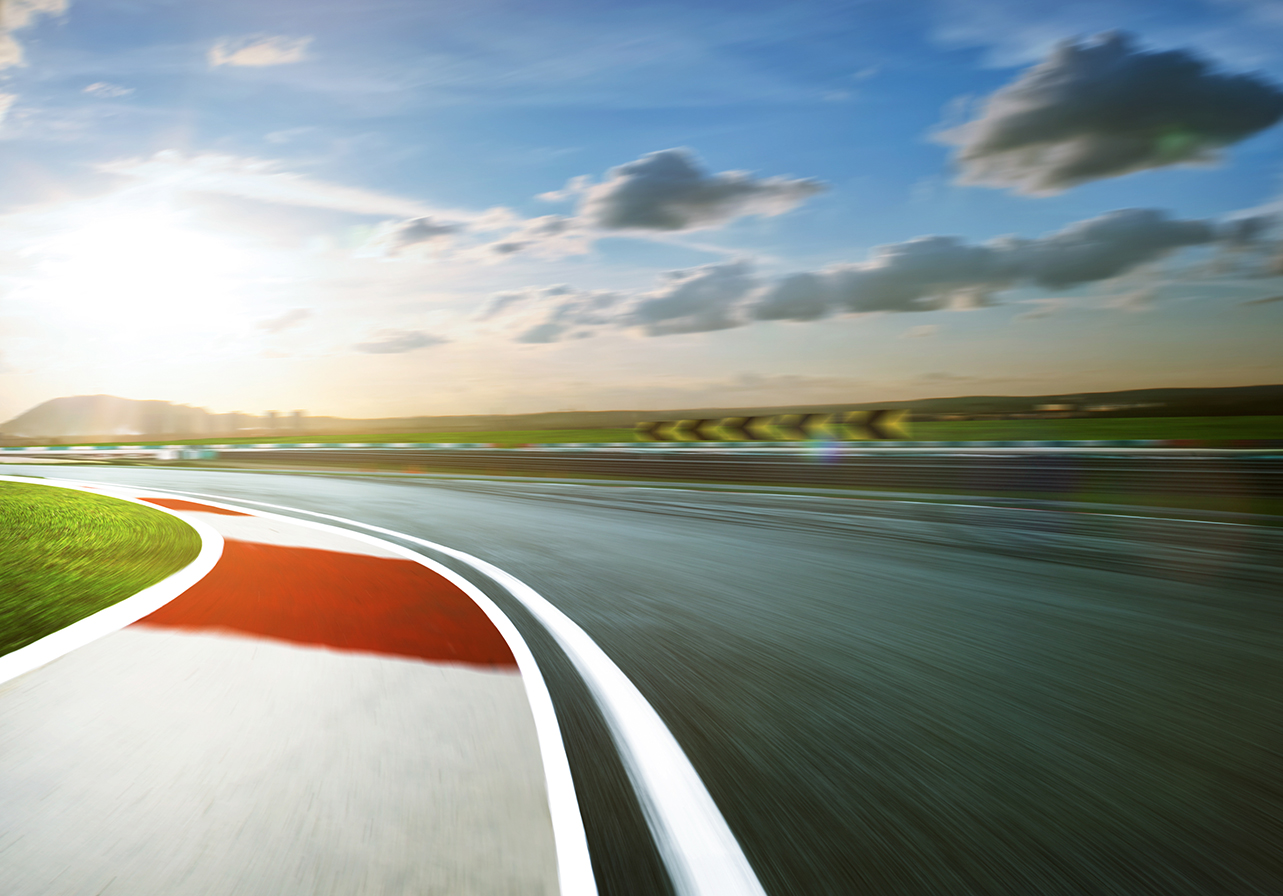 If there's an option to walk the track beforehand, then do so. This allows racers to fully understand the distance, how sharp the turns are likely to be and any elevation changes they might experience in the car. Learning how to tackle the track at such a slow pace will only aid a racer in owning it at a high speed. Never underestimate knowing the limits!
3. Get Karting!
Are you new to hitting higher speeds? Aiming to have an edge on the track? Preparing for a first car race with a go-karting session is a great way to go if nerves are taking their toll – it's an ideal method for nurturing confidence with fast driving.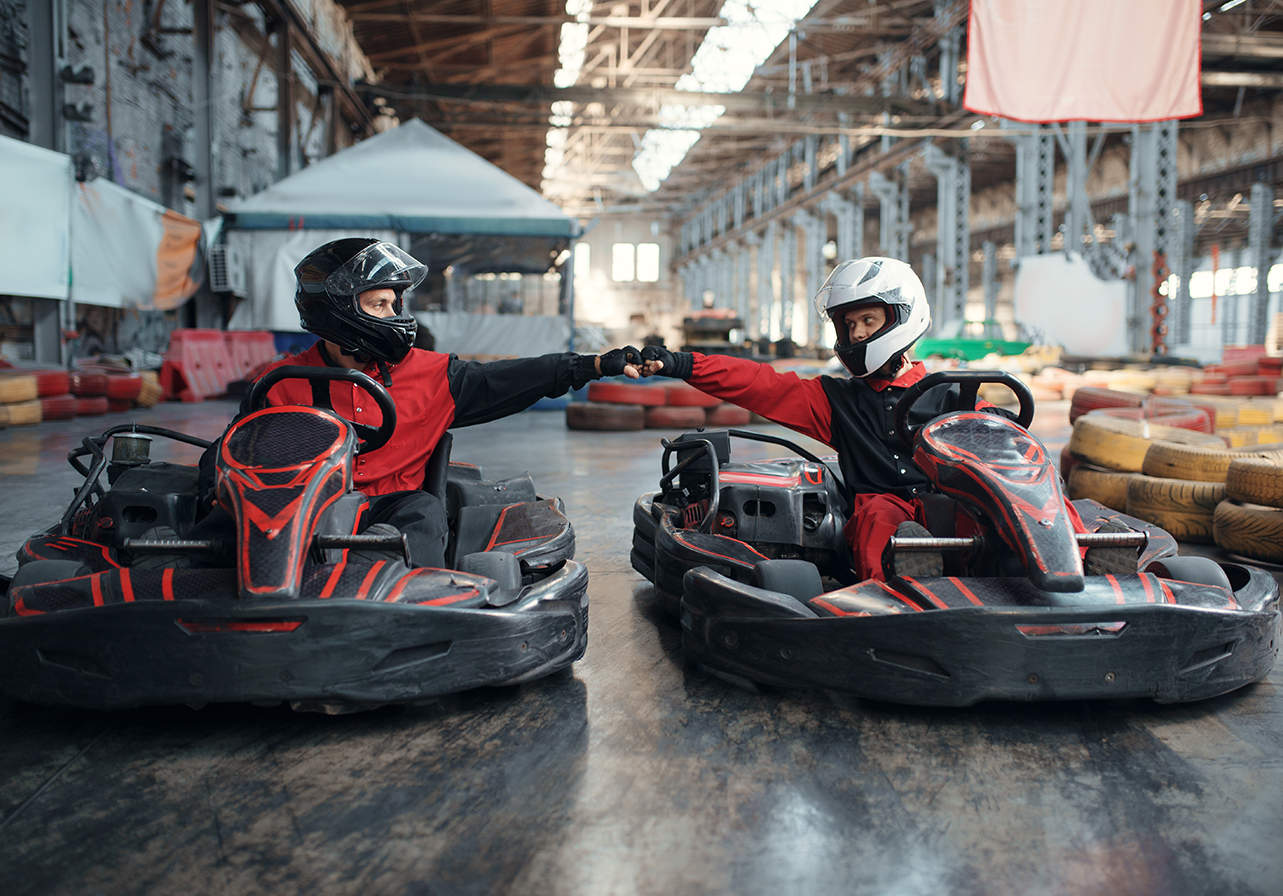 Practicing with a go-kart will help bring the focus to driving and help you to forget about the rival racers. Book in a go-karting session and let the relationship with high speeds blossom – become a racing champion in no time.
4. How to Prepare Mentally
Though motor racing is a very physical activity, mindfulness still matters. If a racer isn't in the right headspace, it can be hard to achieve a top spot. One small error could cost a driver the entire competition if they're not careful, so it's important to be on the ball both on and off the racetrack.
Have a cap on your confidence
Sure, confidence is an essential part of winning a race – but there is such a thing as being too confident when it comes to racing. Over confidence can often lead to carelessness. No matter how great a racer feels on the track, it's vital to keep in mind that no one is invincible. Be confident – yes, but don't be too casual when driving a fast car. Stay safe and keep focussed on the task at hand.
Fuel up
Eaten enough? Hydrated and steady? Slept well? Though these may seem like really basic things to keep on top of, mental health and physical health need to work in harmony in order to achieve great things.
Bad sleep and poor eating habits can have a real impact on mood, energy levels and overall performance. In the lead up to race day, be sure to feed the mind and body with nutritious meals and hydrate regularly. Doing some gentle exercise to calm any pre-race anxiety will also help level out the mind and lessen stress levels.
5. Reach the Finish Line
Want to become the next Lewis Hamilton and cross the finish line with ease? Sometimes taking the quick route in life isn't always the best way to go. There may be a tempting shortcut on the track that seems like the most fruitful option, but we'd suggest sticking to the task at hand and taking a wider turn.
Taking the wider route could compel a driver to get to the finish line faster than their fellow racers – it can help better position the car for the next section of the track. This is particularly important when it comes to combination corners (when track turns are followed by another in succession). If a budding racer will learn anything from this guide, it's to take the slow and steady road to success!
Now that you're ready to race, here are some experiences that might just fuel your passion and get you on the right track to success. Prepare for future Champagne-clad victories with a single-seater driving experience. Hone your competitive driving skills and follow in the tyre marks of racing legends at world-class racetracks like Brands Hatch and Silverstone.
Why You'll Love Our Driving Experiences

Something for EveryoneWhether you're a first timer or a seasoned pro, we offer driving experiences for all abilities.

Professional Instructors on HandYou'll be guided by a qualified instructor with a background in motorsport.

Choose from Elite SupercarsTake your pick from an impressive fleet of supercars, including Aston Martin, Ferrari, Lamborghini and more.