International Women's Day 2022
International Women's Day
At Buyagift, women in the business are supported and empowered year round and encouraged to strive to be the best they can be, whichever department they work in.
This International Women's Day, Buyagift are celebrating some of the amazing women we partner with. Women, who not only ace what they do in their everyday life, but also break the bias when it comes to women in business and gender stereotypes. We had the pleasure of talking to five of our incredible partners, who gave an insight into what it's really like being a female in their industry and why they love it. From coffee connoisseurs and a race car enthusiast to a wing-walking sensation and pastry chef extraordinaire, these women certainly mean business! We're donating 10%* of the sales from our Treat Her Experience Box to Girls Out Loud – a charity that was created to empower and inspire teenage girls in the UK.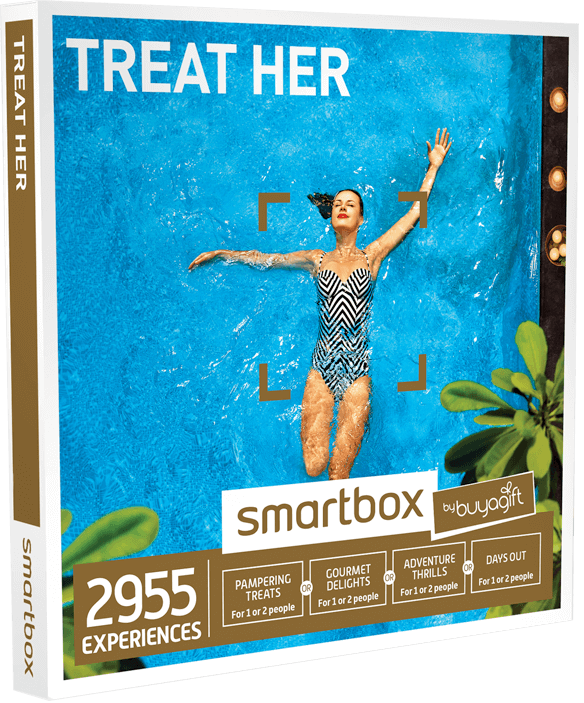 *10% of the sales between 22nd February–8th March 2022 from our Treat Her Experience Box will be donated to Girls Out Loud.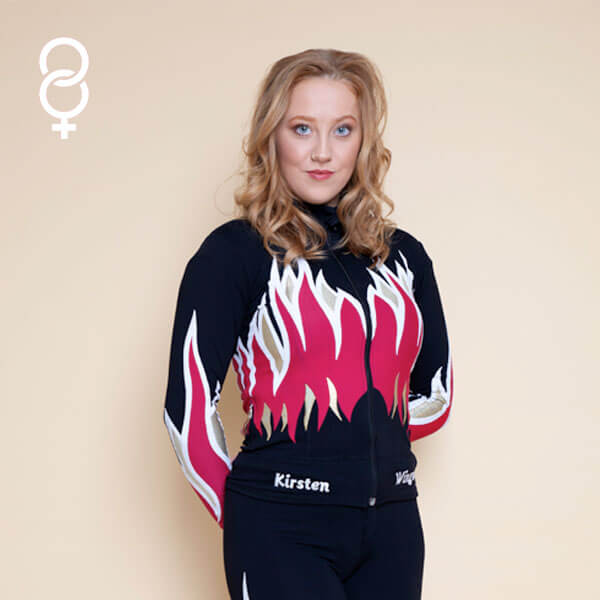 Lead Professional Wing Walker
Kirsten Pobjoy:

Lead Professional Wing Walker
Age:

24
Lives in:

Gloucestershire
Kirsten has been wing walking for five years and mostly flies in the lead position and adores displaying with her fellow wing walkers in the air; performing handstands, climbing around the aircraft and zooming across the globe in a whirlwind of vintage glamour.
Kirsten's background specialising in trapeze and aerial circus helps her when she's on the wing doing handstands and spinning in the rig. When not climbing around a vintage aircraft, you can find her teaching aerial circus, cooking, practising yoga and focusing on her artwork. She is an adrenaline junkie and loves doing aerobatics standing on top of the aircraft. She feels privileged to have had so many wonderful adventures with the team and considers herself a 'collector' of unique views; her most memorable being loop-the-loops over the Gobi Desert at sunset.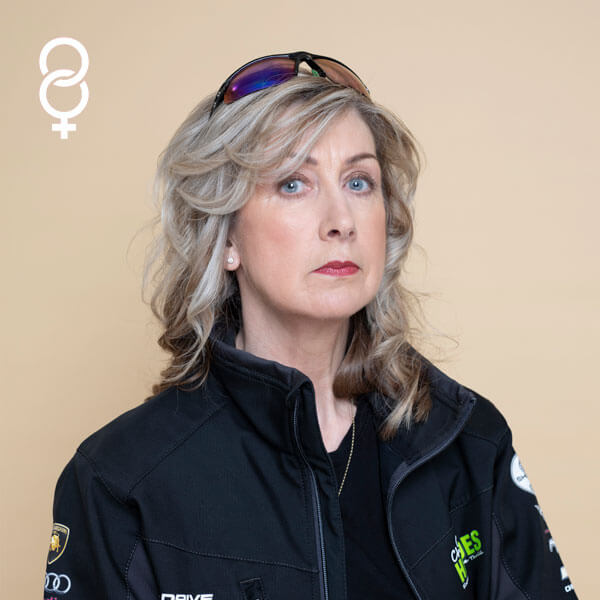 Supercar Instructor
Toni Lee:

Supercar Instructor
Age:

57
Lives in:

Rugby
Toni Lee is a supercar driver originally from Coventry. She has had a passion for cars since she was 18 and has always admired beautiful cars growing up. At 19 she met a world champion racing driver and began to travel across the world where they taught road safety tours to students. Toni's husband has been the World Hot Rod Champion four times, Truck Racing Champion once and has competed in the Paris-Dakar rally three times.
Six years ago, at a driving day, she was asked to become a supercar driving instructor due to her expertise. She has now worked for Car Chase Heroes for four years and said that the best bit of her job is seeing people's faces light up as they drive their dream car.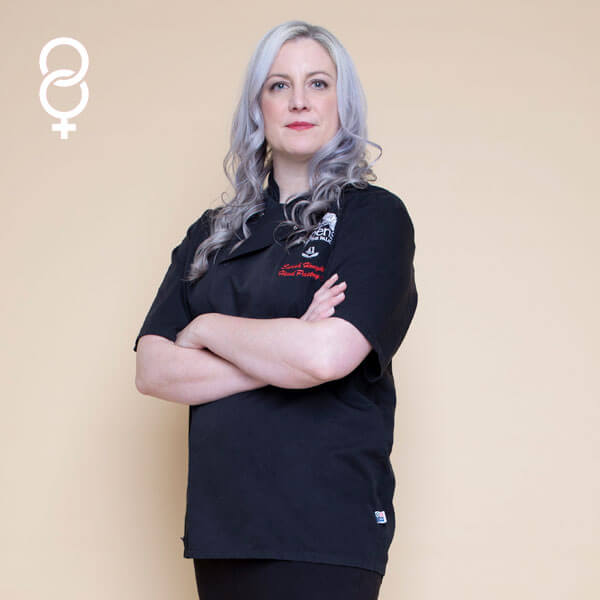 Head Pastry Chef
Sarah Houghting:

Head Pastry Chef
Age:

38
Lives in:

London
Sarah Houghting is the Executive Pastry Chef at The Rubens at the Palace hotel. Born in South Africa, she moved to the UK in 2005 and worked in restaurants across the UK, working in various kitchen roles, including head chef. While doing this, she had the opportunity to demo at the Taste of London food show, as well as showing her skills on the show Bizarre Foods: Delicious Destinations.
Six years ago, she trained as a pastry chef and has now spent five years at The Rubens at the Palace, which is one of the most historic and prominent hotels in London, renowned for its location opposite Buckingham Palace. She is charged with developing sweet treats and creating the Royal Afternoon Tea, which draws inspiration from their royal neighbours.
She competed in series six of Bake Off: The Professionals in 2021, along with fellow pastry chef Christina, where she represented The Rubens.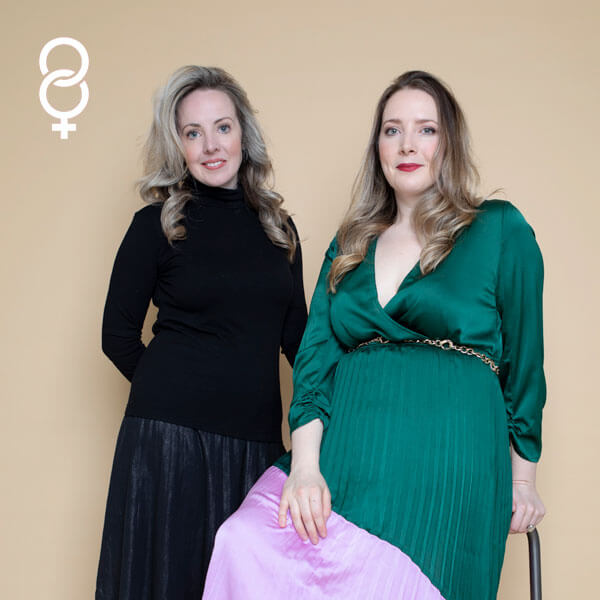 Founders of Queens of Mayfair
Grace and Victoria Sheppard:

Founders of Queens of Mayfair
Age:

30 and 32
Lives in:

London
Victoria and Grace Sheppard are sisters who co-founded Queens of Mayfair together. Having worked in the area for years they decided to create their dream venue of a unique speciality coffee shop and wine bar located in the heart of Mayfair. They combined their previous experience in hospitality marketing and interior design to open Queens of Mayfair in August 2020.
Queens of Mayfair focuses on artisanal British cuisine using seasonal and organic ingredients, as well as using Dorset as inspiration for their menu. To ensure a high-quality product, they work with many certified quality suppliers, including Difference Coffee, which supplies to 61 MICHELIN-starred restaurants. The sisters also made headlines for selling 'Britain's most expensive cup of coffee' with their "Ethiopian Cup of Excellence Queens Coffee" costing £50 and made from Ethiopian coffee beans, which won first place in the Cup of Excellence.
Since opening in August 2020 Victoria and Grace have gained accolades such as the Commercial Newcomer of the Mayfair Awards and achieving runner-up in London Coffee Shop of the Year.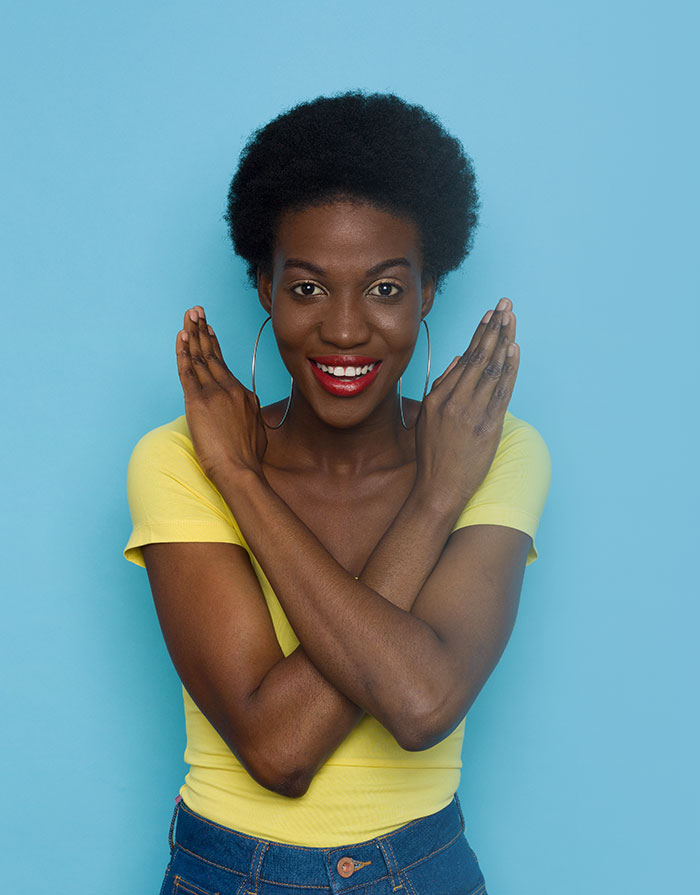 Break The Bias
International Women's Day is celebrated on the 8th March every year across the globe and is an important day where we recognise women's achievements and take action towards gender equality across every aspect of life. The theme for International Women's Day 2022 is #BreakTheBias. Together, let's use this day and every day to follow, to raise awareness against bias, take action for equality and celebrate women and all of their achievements.
Feeling inspired?
Why not try some of these experiences for yourself?