The Ultimate York Travel Guide
The Ultimate York Travel Guide

York, where medieval architecture and modern culture combine with style.
Everyone knows the city is rich with cultural and historical abundance from bygone times, but not many realise that York has a wealth of boutique hotels, independent shops, restaurants, bars and a myriad of attractions for visitors to enjoy.
This ancient spider's web of medieval streets and awe-inspiring architecture is a thriving cultural hub that pays homage to its heritage all the way. If you're looking for a luxurious short break in the UK, York is guaranteed to deliver an unforgettable trip.
Here, we've put together the ultimate guide of the best York attractions, from where to visit, things to do and where to rest your weary head after a long day of being a history buff.

Places to visit in York
Need some sightseeing inspo? It's time to get your history hat on. Here's our pick of the best places to visit in York, from mind-blowing Gothic cathedrals to ancient, cobbled streets straight from the pages of Harry Potter.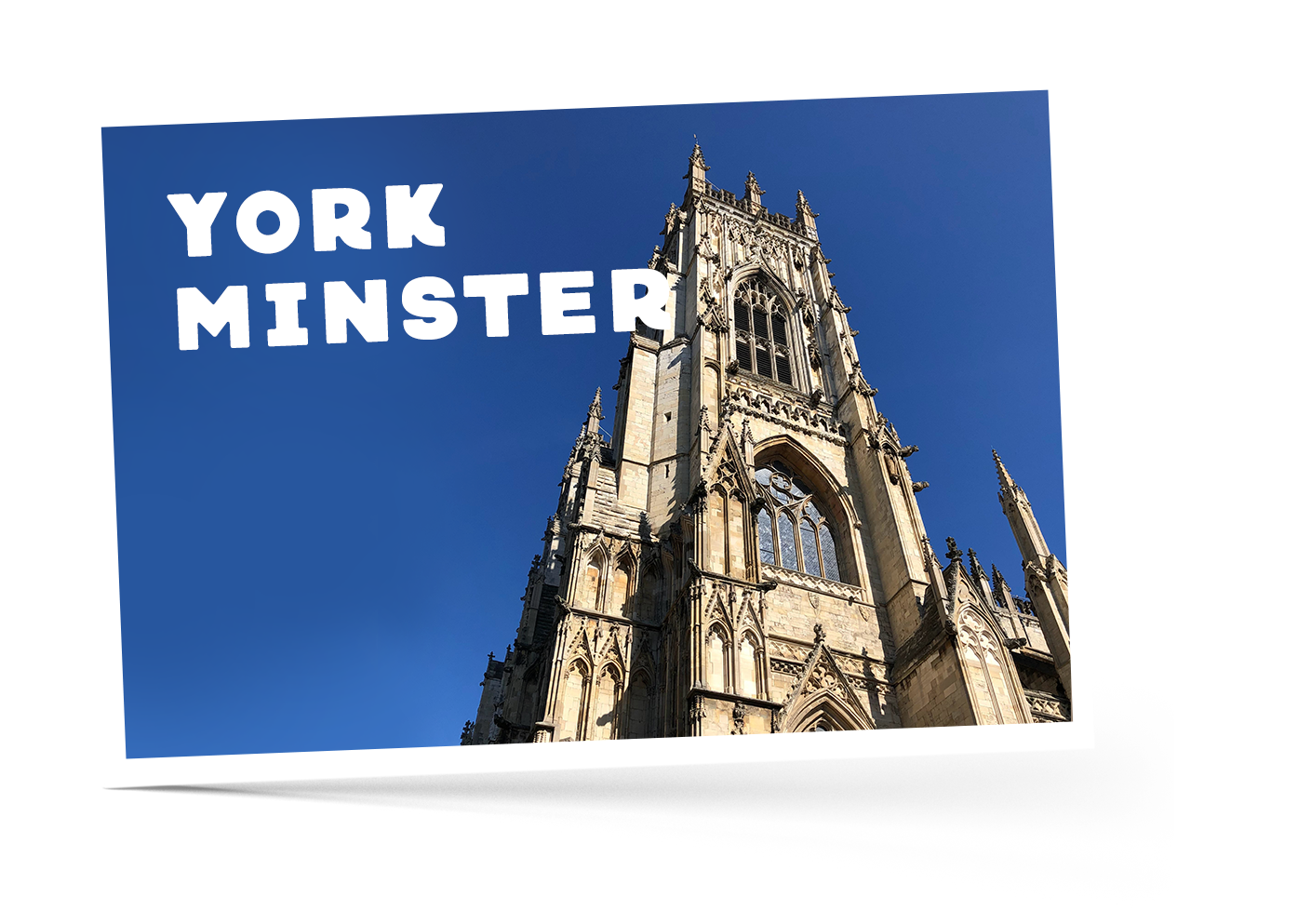 1. York Minster As the seat of the Archbishop of York, this stunning architectural masterpiece is one of Northern Europe's largest Gothic cathedrals – and a real beauty to behold. Decorated with beautiful stained glass, marvel at the immense detail of the Great East and West Windows, as well as the world-famous Rose Window that commemorates the 15th-century celebration of the end of the War of the Roses. Immerse yourself in York Minster's rich history as you explore the wonders of the Norman crypt and discover the depths of the Undercroft Museum and Treasury beneath the cathedral. And if the awe-inspiring interior isn't enough, why not climb the Central Tower for an unforgettable view of York in all its glory?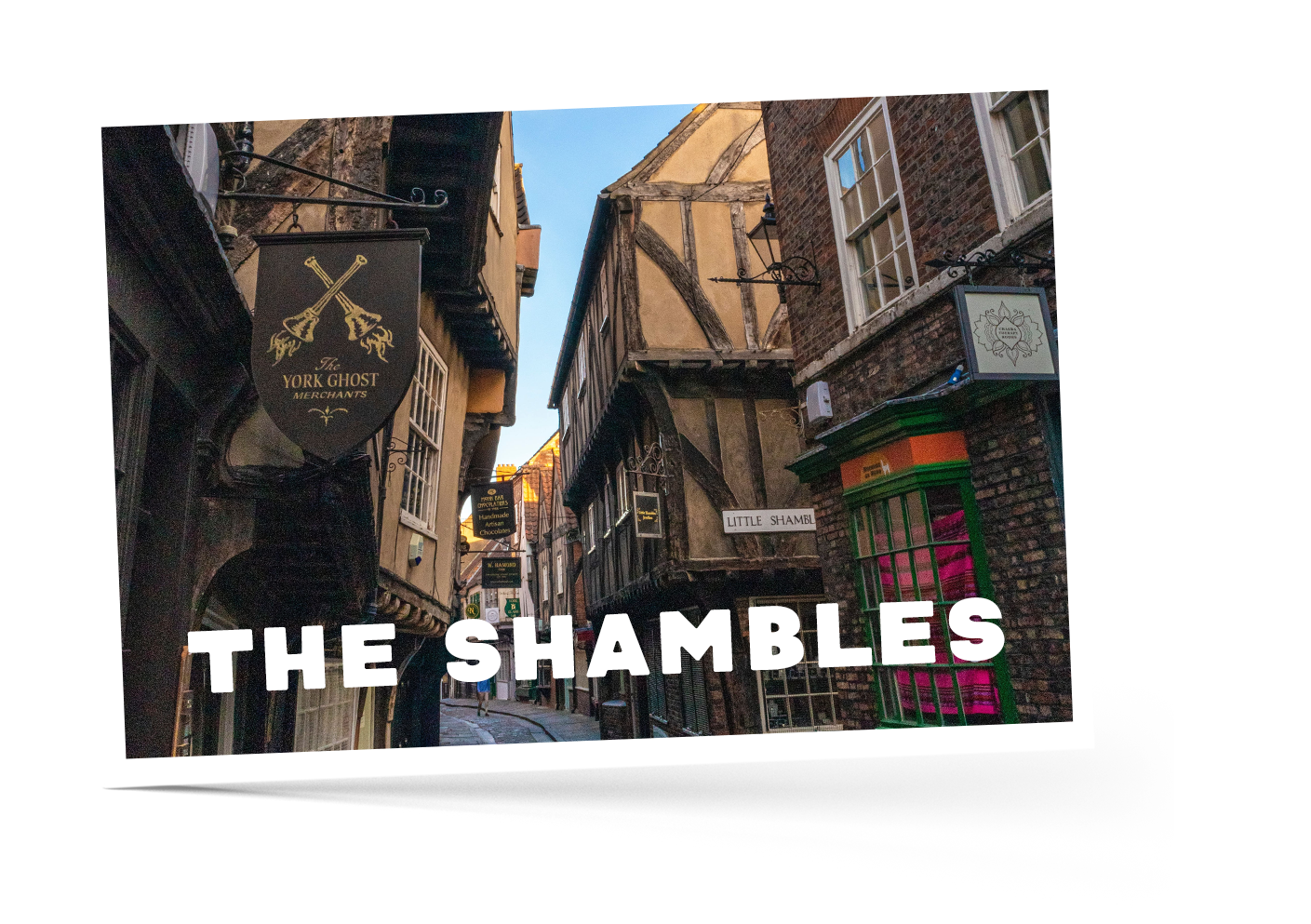 2. The Shambles No other place quite encapsulates the medieval magic of York like The Shambles – an ancient, cobbled street mentioned in the Domesday Book. Take a ramble along this stretch of history, explore its unique, boutique shops and admire how the upper storeys of the street's 14th-century timber houses lean forward so far that they almost touch! In fact, you may not find it hard to believe that The Shambles is said to have served as the inspiration for the famous Diagon Alley in the Harry Potter film franchise.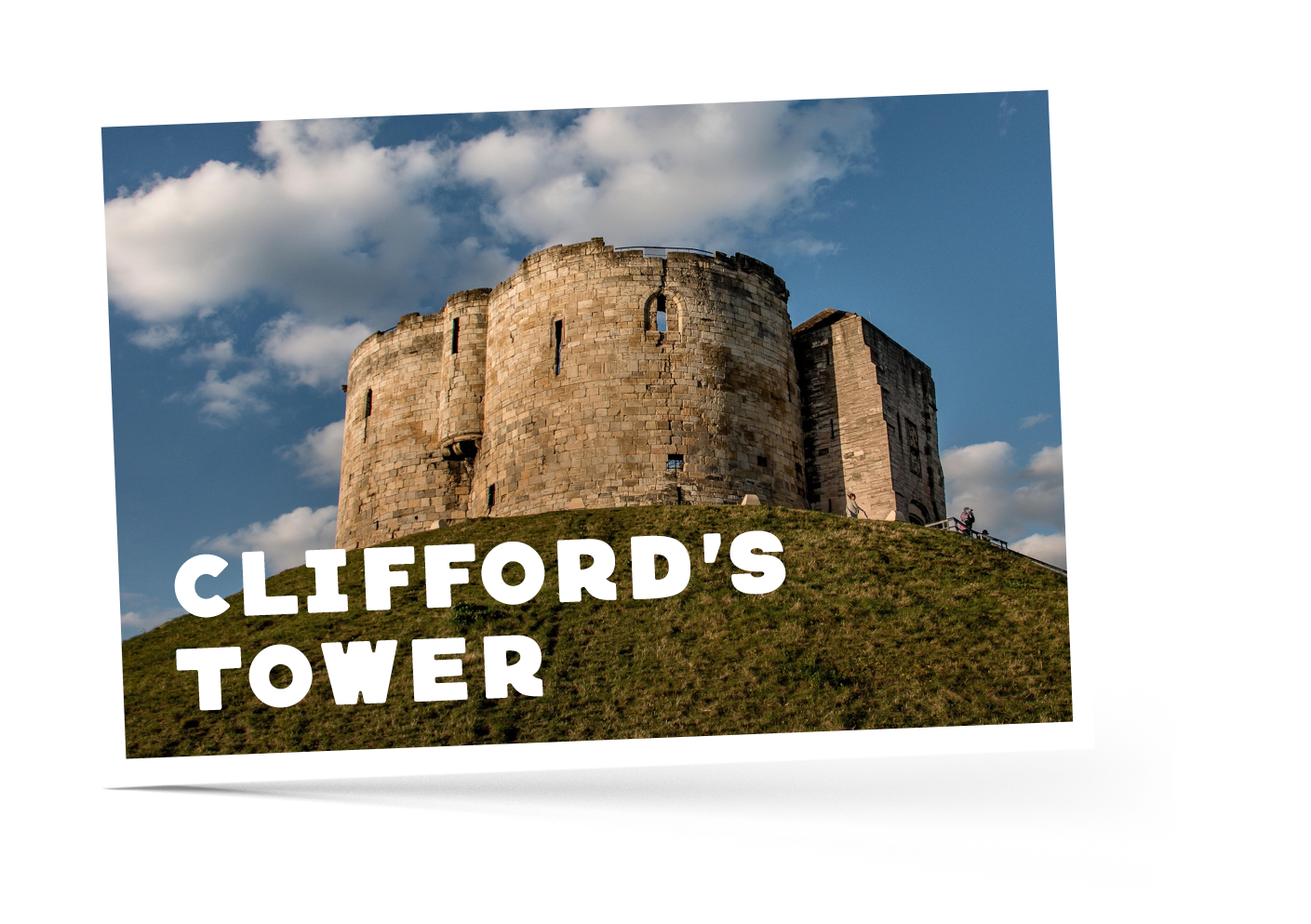 3. Clifford's Tower The iconic Clifford's Tower is a symbol of York's roots in the foundations of England's gruesome yet illustrious past. Built by William the Conqueror, Clifford's Tower is the largest surviving aspect of York Castle and is famous for its unique 'quadrilobate' design (that means four circles to you and us!)
Whilst this ancient, fortified mound and keep is all that remains of the Norman castle, there's much to learn about its spine-chilling past. Plus, there's no better vantage point to drink in breathtaking panoramic views of York than at the very top of the Tower. You can thank us later!

Things to do in York
Once you've had your history fix, it's time to embrace the full cultural offering on display in York and discover why it deserves a top spot on your wanderlust list! From a fancy day at the York races, to a gravity-defying hot air balloon experience and a glitzy ride aboard the Northern Belle, York truly has something to inspire every visitor who loves to travel and explore.
Things to do in York with kids
Kids in tow? Don't fret. York ticks off all the main wants for a wholesome and fun family escape as it's both educational and exciting! Give yourself a self-five for such brilliant parenting. From hilarious ghost tours to outdoor adventures, York is sure to keep your little ones entertained and begging for more!

Explore York from the water
You've wandered the streets, climbed the Tower and braved the hot air balloon – it's about time you saw York from the water, isn't it? Float down the River Ouse in style with one of our memorable river cruise experiences. You'll catch some of the best sights York has to offer, from the Millennium Bridge to Clifford's Tower and maybe score some brownie points with your other half too!
Where to stay in York
Now you've packed your walking shoes and prepped yourself for a short break packed with culture and Champagne, it's time to decide where you'll be setting up camp on your trip to York. From chic hotels in the historic centre to luxurious manors in the surrounding Yorkshire countryside, you can book the perfect hideaway to suit your taste. Here's our pick of the best of the best.

Wanting to browse more UK short breaks?