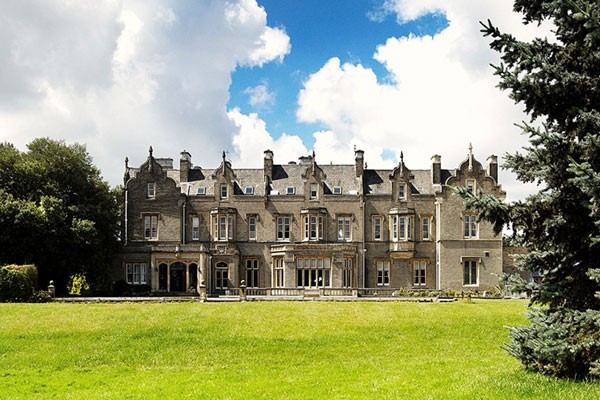 One Night Break with Dinner at Shendish Manor
10916826
4.5 out of 5 (based on 13 reviews)
Location: Apsley - Hertfordshire
For 2 people
Valid for 20 months
Best Price Guarantee
Overview
Set in picturesque Hertfordshire, Shendish Manor is surrounded by 160 acres of stunning parkland and formal gardens – making it the perfect place to enjoy a calm and tranquil overnight break for two. Your stay will include a delicious three course dinner in the hotel's fantastic Orangery Restaurant, which overlooks the beautifully manicured Dutch Garden and grounds of the estate. Your break will also include breakfast in the morning.
What's included?
One night's accommodation in a standard double or twin bedroom
A three course dinner on the evening of your arrival
Breakfast in the morning
What do I need to know?
Additional meals and use of the hotel's golf course are not included, however you may arrange these with the hotel if desired
All dates are subject to availability
Please inform the hotel of any special dietary requirements upon booking
Locations
This experience is available at
Already got this voucher?
Customer Reviews
4.5 out of 5 (based on 13 reviews)
10 out of 13 (77%) reviewers would recommend this product to a friend.
Great stay
26 October 2020
Very relaxed vibe, great hotel
Would you recommend this product to a friend?
Yes
Stayed at much better hotels
24 April 2016
Room was quite small. Dorma windows and low pitched ceilings.quite claustrophobic. Bathroom spacious with both bath and shower. Orangery restaurant very low ceiling and over crowded for dinner. Food and service 1st class but a very large crowd of golfers ruined the dinner by being so loud. Two other couples and my partner and I choosevto finish our meal in the entrance lobby.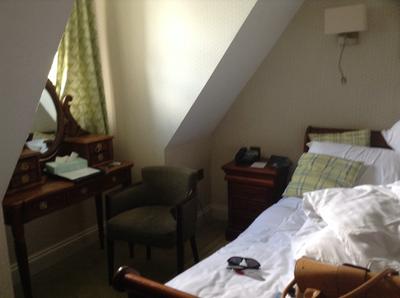 Eileenann
Would you recommend this product to a friend?
No
Anniversary gift
07 September 2015
We stayed at Shendish Manor for our 1st wedding anniversary. The room was very nice and evening meal was fab with lots to choose from. The only thing that let it down was the wait for food over an hour between starter and main course. Also very loud banging doors in the hallway outside our room which kept waking me up. Other than that I would have given 5 stars
CharlyBaillie88
Would you recommend this product to a friend?
Yes
This was a present from our daughter. We had a lovely time, starting with a walk around the grounds - the weather was sunny, which added to the event and we could imagine a wedding party here. The food was very good, I had pork belly and my husband had chicken, both meals were very tasty and portion size was ideal for us. We had the British cheeseboard for dessert and again this was both tasty and good size portion. We had a lovely relaxing time and have already recommended the place to family and friends.
Owatjoy
Would you recommend this product to a friend?
Yes
Fantastic evening
03 February 2015
The staff are extremely friendly and helpful. Rooms are nice, clean and spacious. Dinner was lovely and we really enjoyed it - I recommend buying it as part of the package!! Breakfast was lovely too and one of the best things about the experience was that the voucher was allowed on Saturday night so it meant we got the weekend there.
Moose
Would you recommend this product to a friend?
Yes
Brilliant
17 October 2014
Fantastic stay . Brilliant staff.lovely food .very relaxing .lovely clean room .gorgeous venue
Stellarose
Would you recommend this product to a friend?
Yes
shendish manor
23 August 2014
a lovely hotel a very nice room and pleasant helpful staff
oldy1
Would you recommend this product to a friend?
Yes
A Great Escape.
08 June 2014
On arrival we were immediatley impressed with the reception staff and their friendly and helpful nature. They made us feel like royalty and that there was nothing they could not do to make our stay better. Our room was very clean and matched the room description perfectly. Dinner was a pure delight, a wide selection of mouthwatering dishes, and three courses to boot. Breakfast was much the same a wide choice to help yourself to with tea and coffee, croissants, juice, cereal they had everything for everyone. To help digestion you can take a walk around the grounds and you will notice how immaculately the grounds are kept. It really was a wonderful experience and we will be sure to return. Did I mention how helpful the staff were?
KittyKat
Would you recommend this product to a friend?
Yes
very enjoyable weekend
03 April 2014
we recently spend a weekend at Shendish manor brought for us via Buyagift, the weekend was very enjoyable , the food very good and staff very attentive, i would not hesitate to recommend this venue
Rockycat
Would you recommend this product to a friend?
No
Don't Judge a Hotel by it's Grandeur
26 March 2014
Beautiful surroundings on first glance, but hubby and I went for a stroll in the grounds, it appears behind every shrub/tree they've dumped all manner of stuff including old parquet flooring, builders rubble, remains of bonfire with empty beer cans etc! They may think it's out of sight but why then advertise their acres of grounds, do they really not think their guests will explore?! The staff on the reception desk were very helpful and friendly. Although the bar staff and waiting staff are extremely young and inexperienced/new. We asked to book dinner for 8pm but were told it was fully booked, no problem, we booked for 8:30pm instead. We arrived down at 8:20pm and ordered drinks from the bar and were seated just five minutes later. At 9:05pm a young waiter wafted a dish in my nose saying "Mackerel madam" We explained we hadn't ordered yet so off he went in search of the customer who had ordered! (Their were only 6 other tables of diners in the restaurant so highly doubt they were fully booked at 8pm especially as a whole row of tables were set for breakfast!) Another five minutes went by before another very young waitress bent right into our table saying "Is everything alright for you?" We had finished our drinks by this point and hubby explained that we hadn't ordered yet or even been given a menu. She just said "Oh, I thought my colleague had done that!" She hurried off found a menu saying to me very condescendingly "Do you need help reading the menu?"! I walk with a stick, this doesn't't affect my eyesight or make me stupid. We ordered finally at 9:20pm, 55 minutes after being seated. I ordered crab risotto for starter which was far too liquid/squidgy even for risotto and I could barely taste any crab, it came with a garnish of I don't know what it was but extremely overpowering flavour which was still in the back of my mouth even after my main meal of lamb shank on pureed potato and one limp piece of kale! My pudding tasted divine, plum and hazelnut crumble but the presentation was a little odd, the crumble was in a ramekin on a wooden board with a scoop of ice cream served straight onto the wood which I wouldn't have thought particularly hygienic! Each time the young waitress brought our food to us it was literally plonked on the table with the words "There ya go"!! As we were eating our desserts we were asked to sign the bill as they needed to cash up, we then didn't feel comfortable in asking for coffee or liqueurs after our meal and felt uncomfortable as though we were in the way and preventing them from going home. During the time we were in the dining room we had both put our mobile phones on to charge in our room and then placed them next to the bed to be used as our alarm for the morning, after waking at 8:45am to no alarm we checked our phones, they were both dead! So put them straight on to charge again until 11am when we vacated the room, again they died before we got into the car! Since our stay we are both experiencing problems with our phones holding charge. A coincidence or odd electrics we don't know. We arrived down to breakfast at 9:30am, there were no sausages or baked beans left and the only egg option was scrambled. I made do with a bowl of Alpen, a slice of toast and an apple. The yogurts were warm to the touch. This hotel has so much potential and the rooms were clean, spacious and nicely decorated. Unfortunately let down by inexperienced waiting staff and food. It was nice to gateway for a weekend the location was ideal for visiting family in Hemel Hempstead but don't think we'd visit this hotel again. The gift idea was fantastic and very thoughtful of my brother and sister in law for buying it as a 40th birthday treat for me.
Response from Buyagift
By
Despina
, Customer Services, 29 Feb 2016
Hello Thanks for your feedback. We really appreciate your feedback as it helps us to improve on the experiences that we currently provide. I'm really sorry to hear that the hotels grounds weren't up to standard and nor was the service you received during dinner. I am very sorry that you felt as though you had to rush through your evening, this certainly shouldn't have been the case. I will ensure that the hotel has been made aware of your above comments in hope that they can make future improvements. I've spoken to the hotel in regards to the issues that you encountered with your mobile phones and the hotel have advised that the keycard which is used to open your door, is also used to power the room. When the room has been vacated and the keycard has been removed from the powering panel, the electricity is turned off. Once you are back in the room and place your keycard back in the panel, the electricity will switch on and you'll then be able to charge your phones. If you had received two cards, an opt
Poodle
Would you recommend this product to a friend?
No
One Night Break with Dinner at Shendish Manor