Mary Poppins The Musical
Practically perfect in every way, Mary Poppins delights audiences of all ages with a heart-warming musical performance. Relive your childhood or treat the kids to a night of pure Disney magic with Mary Poppins the musical in London. Drift away to the West End and discover Cameron Mackintosh's award-winning production, with classic songs, made-up words and captivating choreography – be enthralled and full of joy the whole way through! Jump inside the world of everybody's favourite nanny, as the Mary Poppins show beautifully adapts from the enchanting stories by P. L. Travers and the original 1964 film. Watch the magic unravel before your very eyes with theatre tickets for two at London's decorative Prince Edward Theatre.
What's Mary Poppins About?
We've all heard of the mysterious nanny who flies across the London rooftops on her trusty magical umbrella. Mary Poppins sparks assumptions alight as she arrives at the Banks' lavish London home on Cherry Lane. Who is this peculiar young woman with the extraordinarily large bag? This no-nonsense nanny takes Michael and Jane on mystical adventures whilst teaching them the importance of good manners and respect. An unlikely fondness is formed for young Mary Poppins, after the children fall in love with all her charm, gentle nature and magical ways.
Mary Poppins Theatre Tickets in London
Enhance your evening of theatrical fun with a delicious dinner beforehand. Soak up the unique atmosphere of the West End and delight in a scrumptious stone-baked pizza, along with a refreshing glass of bubbles! And with a spoonful a sugar, why not spoil the senses with a sweet treat afterwards? What a wonderful way to spend a special birthday or anniversary. Head to the astounding Prince Edward Theatre and be seated in some of the best seats available. With a fulfilled appetite and a heart full of excitement, sit back and enjoy the brilliant blend of atmospheric lighting, fantastic talent and a classic storyline come into play. Anything can happen, if you let it.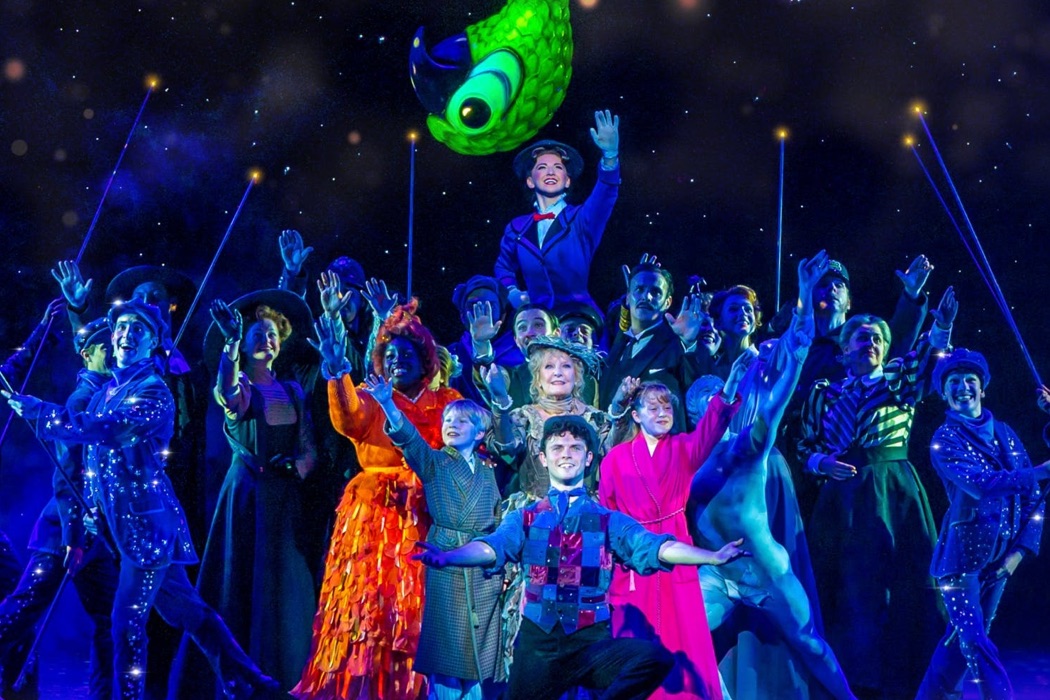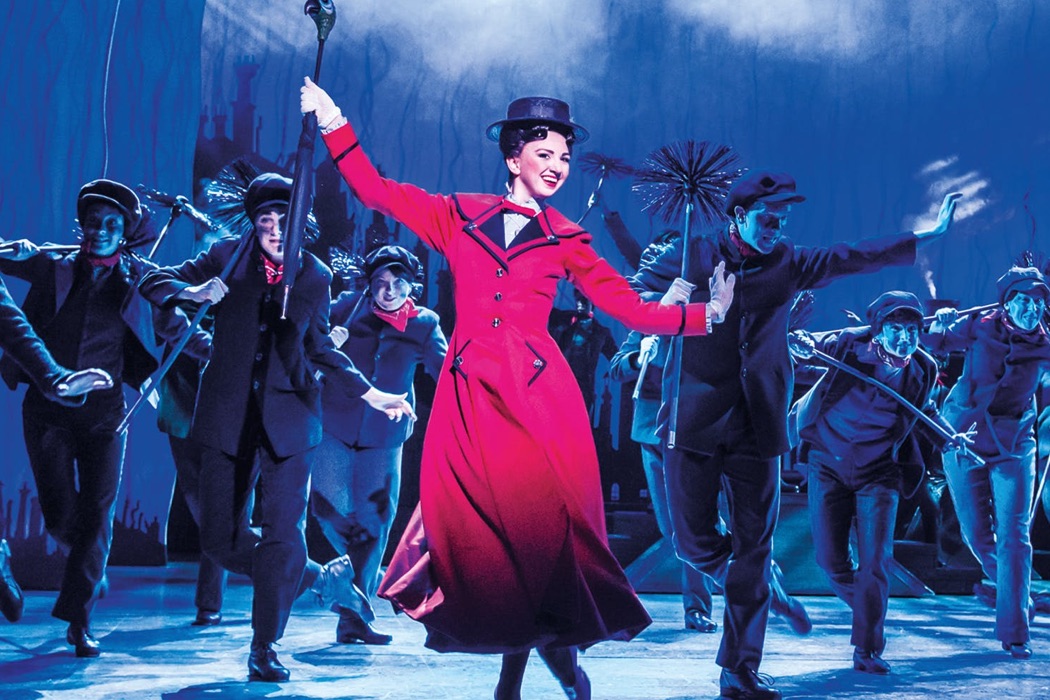 Mary Poppins
Marvel at the enchanting magic of Mary Poppins on stage at the Prince Edward Theatre in London's West End
Buy Now
Watch Video
Marvel at the enchanting magic of Mary Poppins on stage at the Prince Edward Theatre in London's West End. This award-winning musical is practically perfect! Be dazzled by the outstanding choreography, spectacular songs and incredible effects as Mary Poppins, the world's most beloved nanny, arrives at the Banks house to help keep things in order – bringing along a suitcase full of magic, wisdom and polite manners. Get ready to float away with the classic story as Jane and Michael have plenty of fun flying their kite, feeding the birds and enjoying a spoon-full of sugar! Sing along to songs old and new and meet a variety of new characters.
Two Theatre Tickets for Mary Poppins at the Prince Edward Theatre.
If you're not sure which show to choose, opt for our Theatre Choice Voucher for two - featuring a range of different West End shows.
Your voucher is valid for two people for 10 months.
Theatre tickets allow access to seats across a wide range of dates, subject to availability. Generally, better seating is available for weekday performances (with an option to upgrade at the point of booking).
Silver theatre tickets allow access to seats across a wide range of weekday and weekend dates, subject to availability.
Easily pre-book online by following the instructions on the voucher received after purchase.
Pick the date and time, then choose from a selection of allocated seats available.
All performances are subject to availability.
Simple online booking process
Once you've bought your voucher simply log into the 'my voucher' site and follow the steps below